With the recent release of our Whitepaper 'The Ultimate Influencer Marketing Guide to Influencer Marketing in New Zealand' we have loved seeing what has sparked the most interest from readers. Here are some highlights of our most talked-about topics and of course a link for you to download and read the full Whitepaper which is full of insights and learnings.
Spend Per Campaign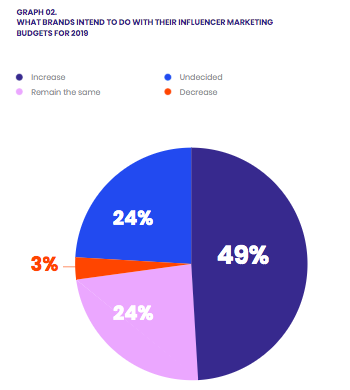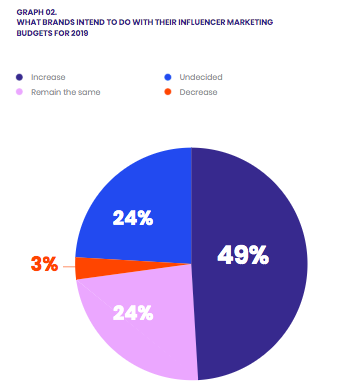 The first stand out statistic is, 49% of the brands we surveyed intend to increase their influencer marketing budgets for 2019. This is great news because it tells us more brands are recognising the benefits that influencer marketing has to offer and they are ready to take full advantage of them. We're confident these numbers will continue to rise as the trending growth continues. Influencer marketing is making the transition from a mysterious new industry to a vital and effective component of every brands marketing mix.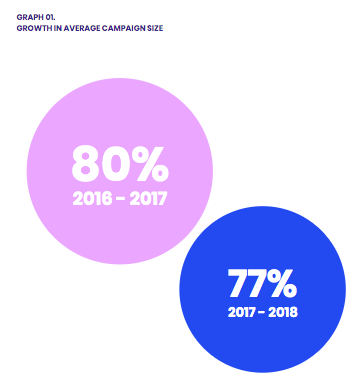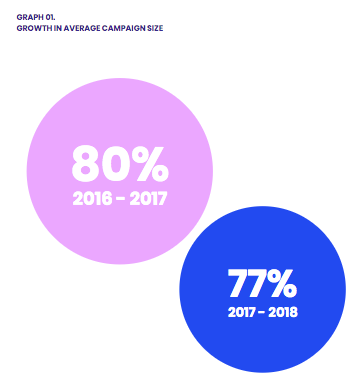 In 2018, the average campaign spend grew from $6.6K to $11.7K – that's a whopping 77% growth in average campaign size (following an 80% growth from the year prior) across full service, social sampling and influencer generated content campaigns.
Based on current trends, the average campaign spend in New Zealand is predicted to exceed $20K in 2020.
Percentage by Influencer Category Type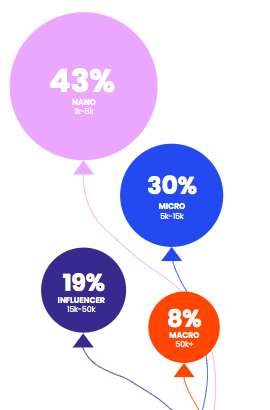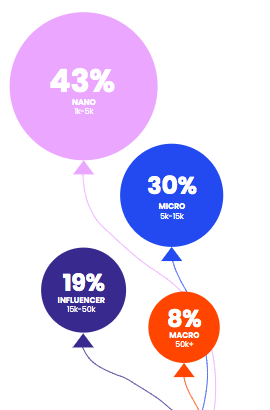 Another topic that sparked a lot of interest was where we broke down each individual influencer category and how they are defined. The largest category type being Nano (1k-5k followers) with 43% of the share, followed by Micro (5k-15k) with 30% these follow the global trend. Something we're really excited to see is the number of influencers with followings between (15k-50k) and macro-influencers (50k+) growing. At The Social Club we have had the privilege of working with influencers across all the influencer category types, it has been interesting watching them grow to true content creators.
Brand's Influencer Marketing Challenges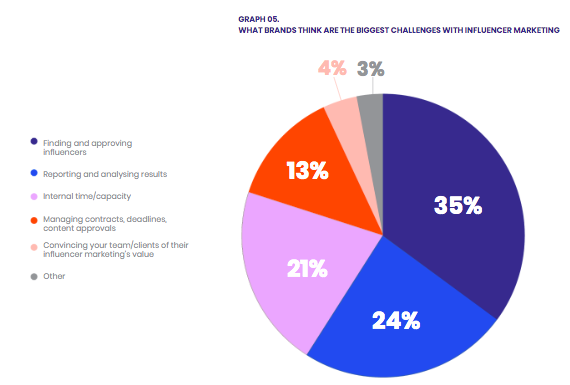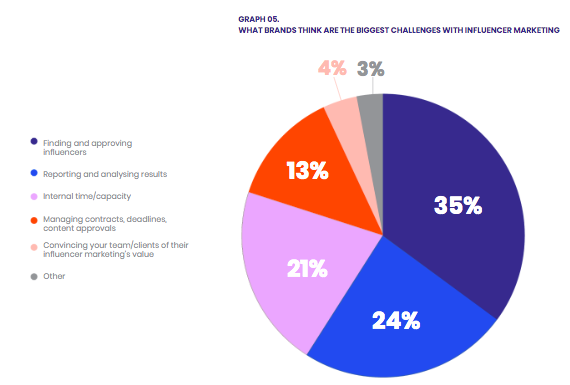 An important topic covered in the Whitepaper is what are the major pain points for brands looking to use influencer marketing. Our survey revealed that 35% felt that the biggest challenge was finding and approving influencers for campaigns. We can understand how challenging this can be considering the number of influencers out there and how difficult it can be to find the ones that are just right for your brand. 24% of brands believe that reporting and analysing results is their biggest challenge for influencer marketing and 21% of brands find that managing internal time/capacity is a tough one for influencer marketing. 
Thankfully the team here at The Social Club are experts at finding the right influencers, gathering and analysing results and saving you time.
Influencer Marketing Trends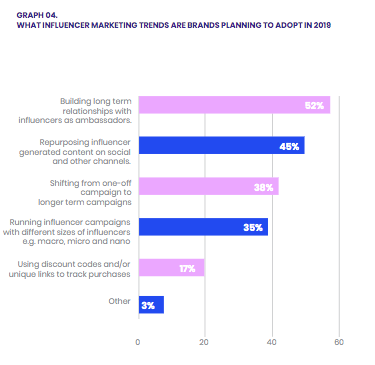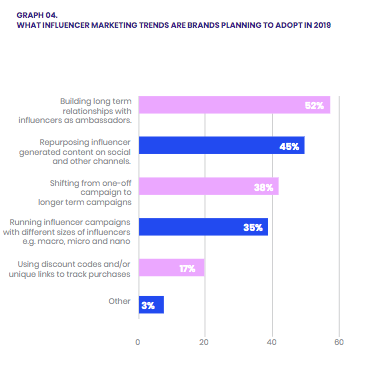 Our final topic is the Influencer Marketing Trends that brands are planning to adopt. The most popular choice was building a long term relationship with influencers as brand ambassadors at  52%. This is something we often recommend to brands we work with and it's great to see there's true interest and acknowledgement of the value. Long term relationships are an effective way of building strong, authentic relationships with influencers that followers respond to.
45% of brands plan to adopt repurposing influencer generated content on social and other channels. Influencer Generated Content (IGC) is a simple and cost-effective way of producing high-quality content for not just your social media channels but any marketing activities including print, your website or out-of-home.
35% of brands are wanting to run campaigns with influencers (macro, micro, nano). Having a mix of influencers helps a brand achieve different objectives. Macro influencers can drive the reach and awareness of the campaign and only a few need to be included to do so. Whereas while they might not have the same reach, using micro and nano influencers can target specific demographics and their loyal followers help to achieve exceptional engagement.
We've covered off a very small taste of the plethora of valuable and interesting information in our Whitepaper. We know you are dying to learn more about the state of influencer marketing so download the Whitepaper for free by completing the form below!
Disclosure: By downloading this Whitepaper and submitting your information you are agreeing to sign up to our newsletter, along with the storage and handling of your data by The Social Club. See our privacy policy for details.