Pedigree's campaign objective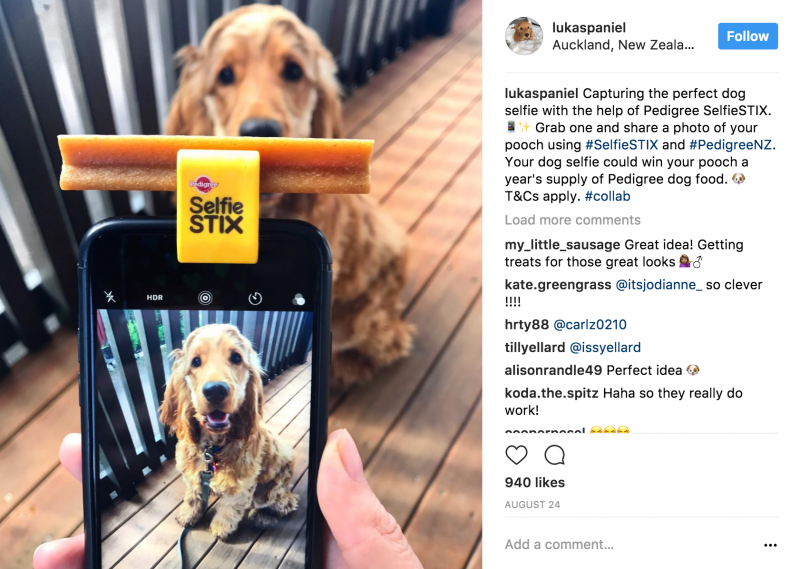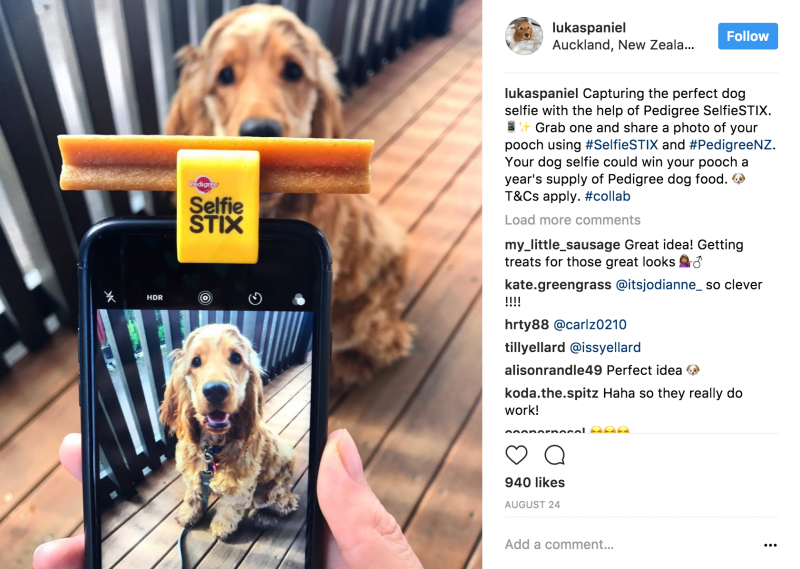 The primary objective of the Pedigree DentaSTIX and SelfieStix campaign was to drive brand awareness around Pedigrees product line of dental-friendly dog treats. Pedigree teamed up with The Social Club and our influencers to ultimately increase DentaSTIX purchase consideration in New Zealand and #SelfiSTIX increase social UGC shares.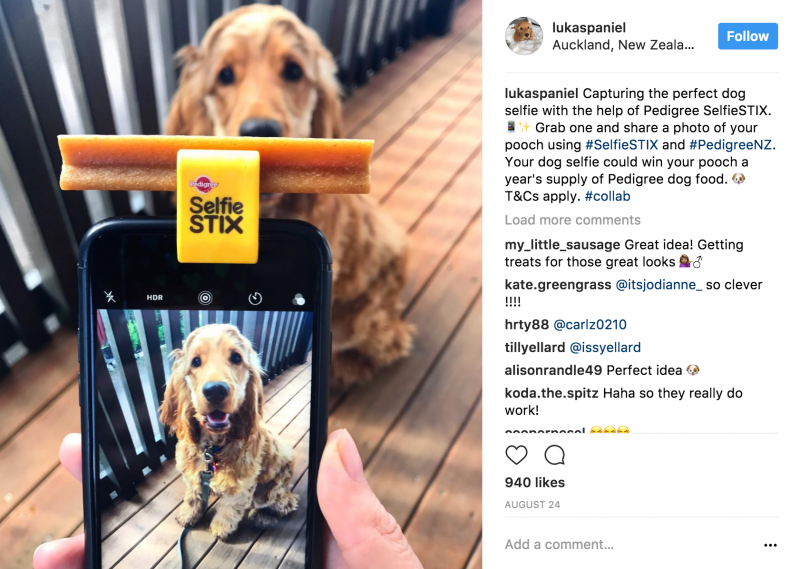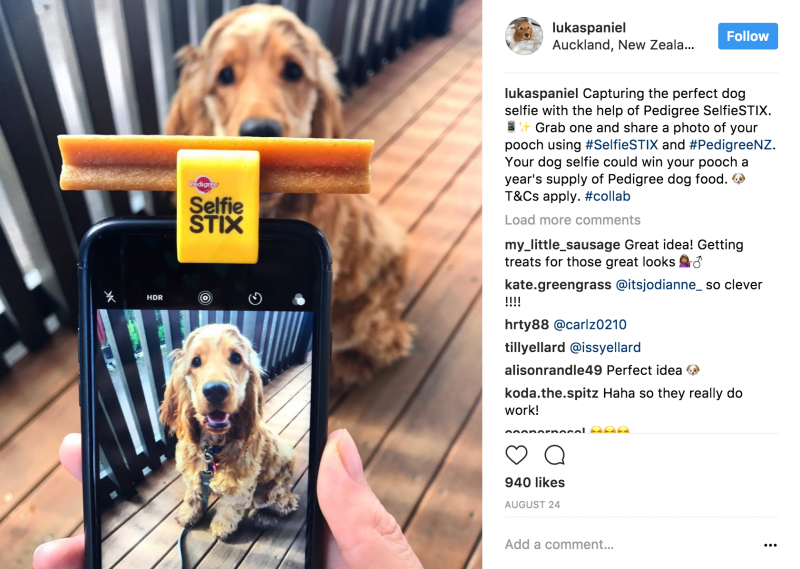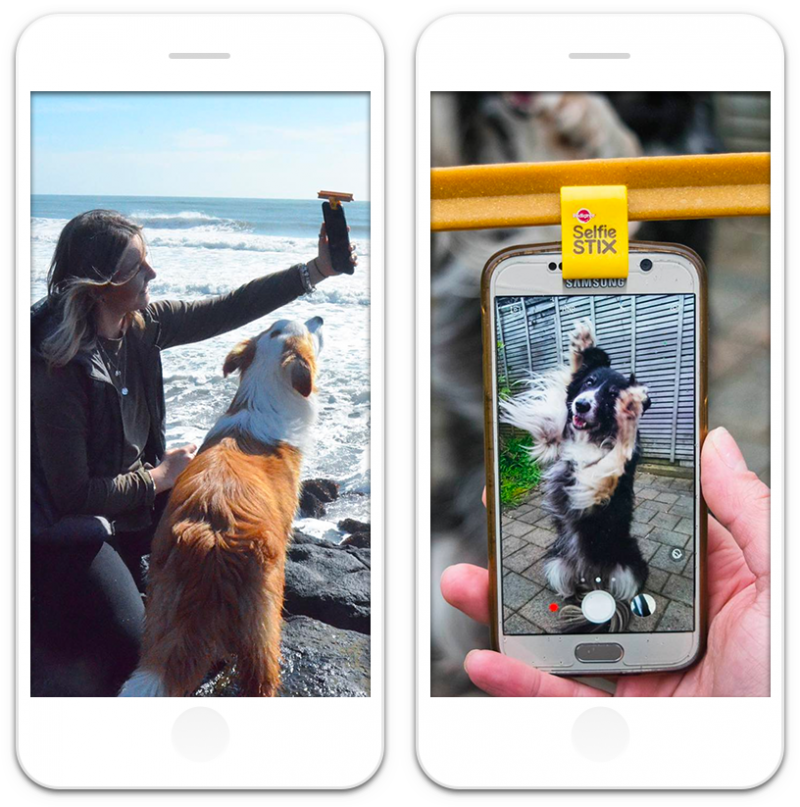 Pedigree's influencer strategy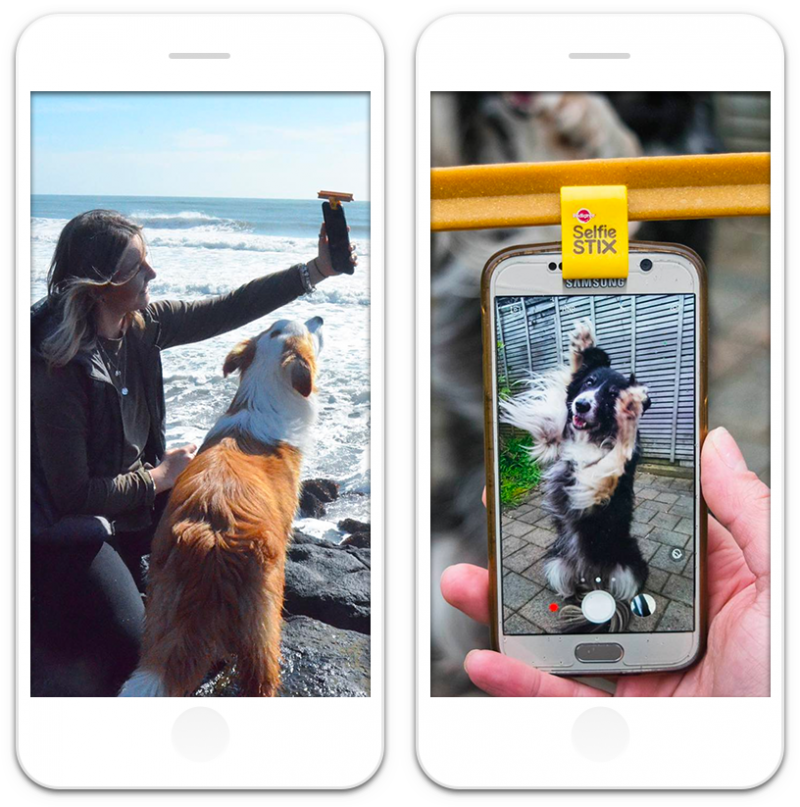 To engage New Zealanders and raise awareness of their brand, Pedigree worked with 6 dog micro-influencers. Each dog influencer created authentic content, showcasing Pedigree's products and their dogs via Instagram posts. An engaging Instagram competition was also created for the campaign, offering a years supply of Pedigree dog food if audiences took a photo of their dog using #selfieSTIX and #PedigreeNZ. The giveaway encouraged audiences to tag their peers to check out the campaign and competition, extending the campaigns organic reach and trust in the Pedigree brand. Influencer content was aimed towards driving audiences towards this competition and purchasing SelfieSTIX.
12 Instagram sponsored post campaigns were also set up to increase campaign reach and amplify national SelfieSTIX awareness. All paid sponsored post ad units came from each dog influencers personal account and were managed in Facebook Ads to drive higher engagement. Three Pedigree video views Instagram ad units were also launched to drie increased UGC shares.
The DentaSTIX and SelfixSTIX campaign was targeted towards the 18-24 demographic who are involved online with the posts and giveaways they see. Dog owners aged 35-44 were the second targeted demographic. Overall, Pedigree's campaign enagaged both demographics and produced amazing results.
Other brands we've worked with