You may have heard the buzz last week as Instagram Checkout was released in the U.S. In making the move, Instagram has taken a huge leap – now not only serving its users as a social and advertising platform but also as a fully-fledged e-commerce resource for retailers.
So, the down low. Here's how it works: much like other in-app purchase systems, items that are eligible for Instagram Checkout appear with a blue "Checkout on Instagram" button at the bottom. When this button is clicked, the user is prompted to provide contact details for the seller, along with delivery information and preferred payment method. Once you have reviewed your details, you can complete the order.
Instagram Checkout allows users to securely store payment information within the Instagram platform, making purchases feel streamlined and easy. Now, the 130 million people browsing Instagram product tabs on shopping posts won't have to leave the comfort of their couches to complete their purchases! In the first closed beta trial of the feature, Instagram is working with more than 20 brands including Nike, KKW Beauty, MAC Cosmetics, Burberry, Adidas and H&M to test Checkout. In return, Instagram is charging these retailers a selling fee (currently undisclosed), to avoid markup on products for consumers.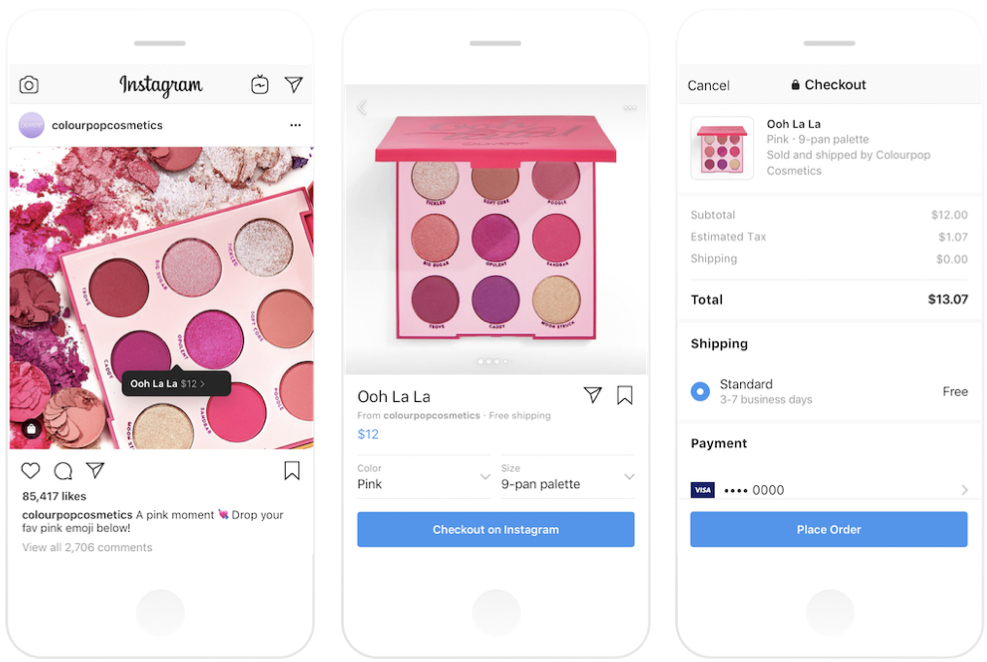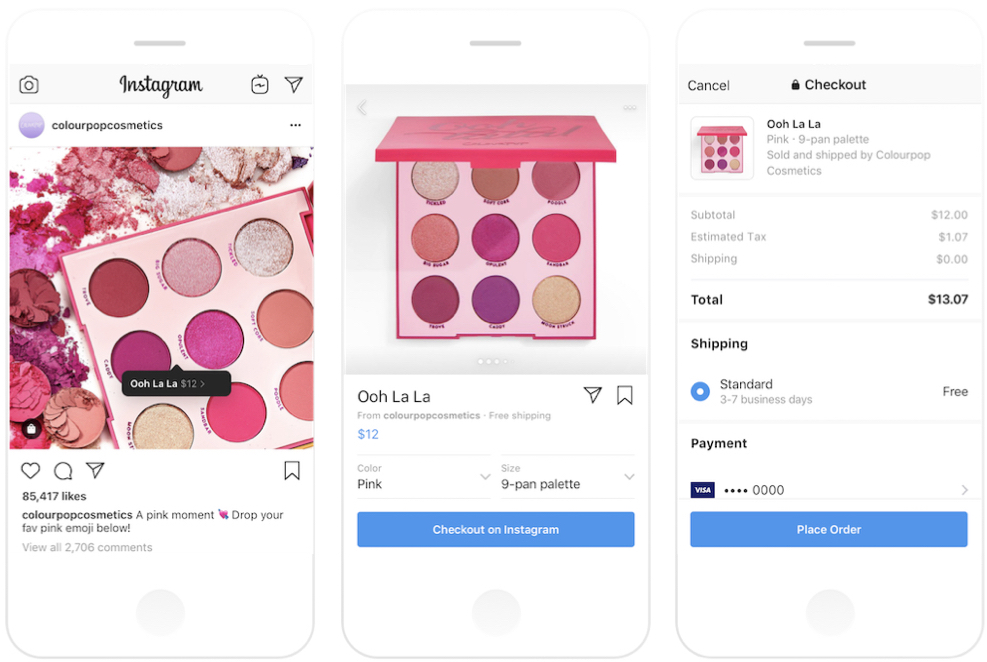 Instagram has had a shopping feature within the platform since 2016. The beauty of Instagram Checkout, however, is that it reduces the frustration caused by being forced to navigate retailer's pop-up web pages in order to complete the transaction. In other words, less abandoned shopping carts! Instagram has also hinted that the use of Checkout will be another way the platform can filter the content you see first.
It goes without saying that Instagram sees shopping as a huge new avenue for business. "Checkout is just one part of our long-term investment in shopping" said Instagram in a recent blog post. It will be interesting to see if, over time, Instagram opts to use this feature as affiliate marketing for social influencers.
All up, we can see the thinking behind the move. Not only will Instagram Checkout provide instant and carefree gratification for users, but it will also add a new source of revenue for parent company, Facebook Inc. Given the boom in Instagram's growth over the last few years, it's safe to assume that brands will jump at the opportunity to get involved – and why wouldn't they? With more than one billion active users monthly, the platform is becoming one of the most widely used for product discovery on the web. While we won't see the effects of this initiative on our experiences straight away, there is definite opportunity for it to shift the platform's focus over time. Watch this space, we reckon!