StudioCanal's Campaign Objective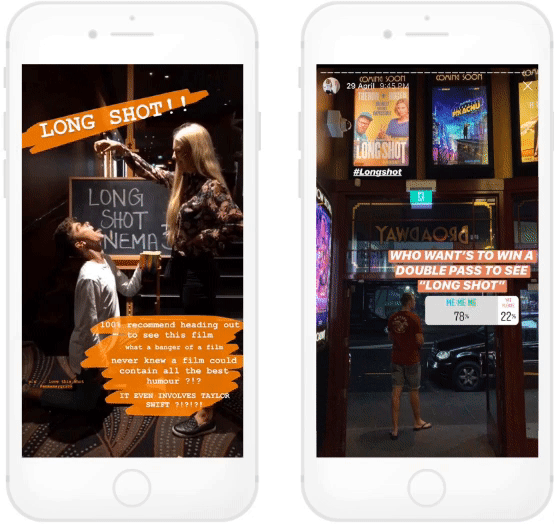 The hilarious and heartwarming movie Long Shot, a exciting new filmed released by StudioCanal. The movies stars Charlize Theron and Seth Rogan and it had audiences in stitches over it's reverse Pretty Woman storyline. It is set to become one of the year's most beloved crowd pleasers!
By pairing up with The Social Club in an influencer led Social Sampling campaign, the films success wasn't a Long Shot. The campaign had New Zealand audiences buzzing and eager to see it for themselves!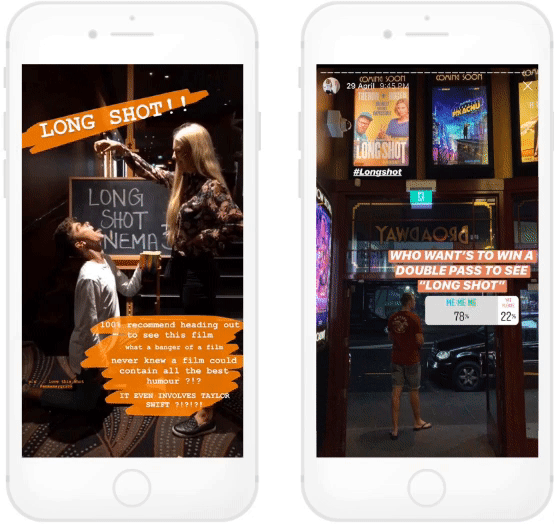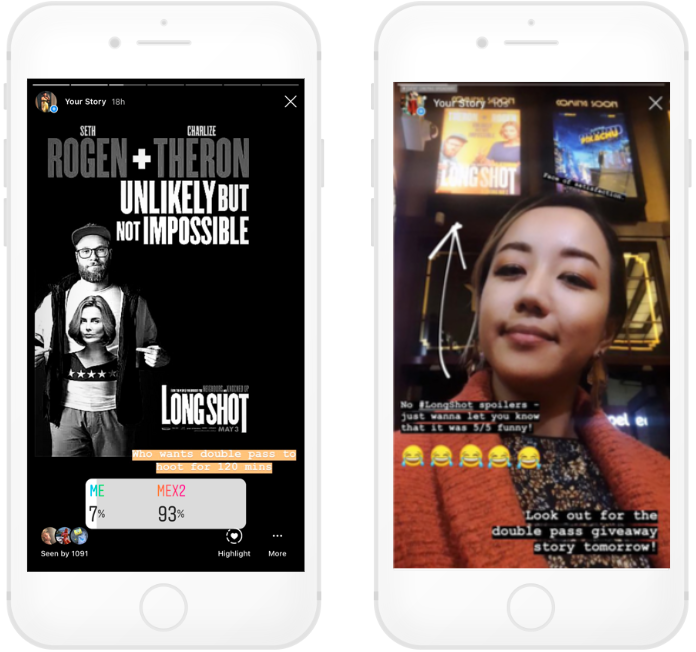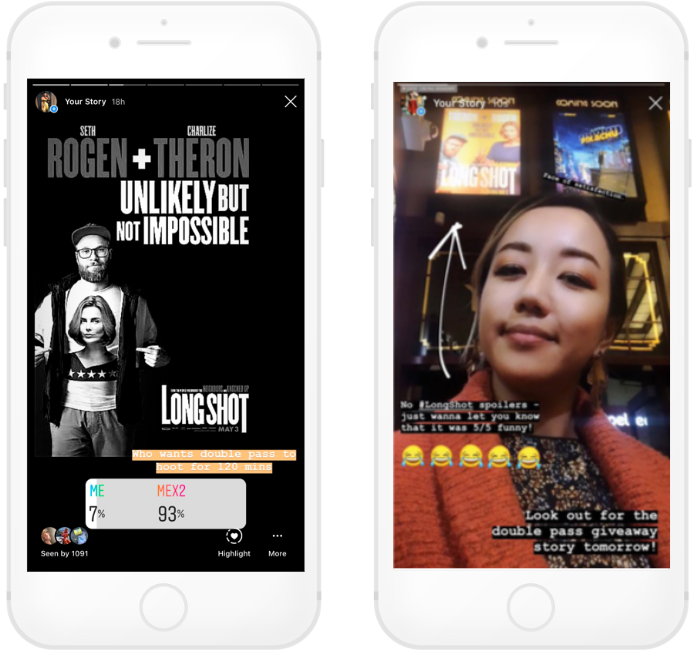 StudioCanal's Campaign Strategy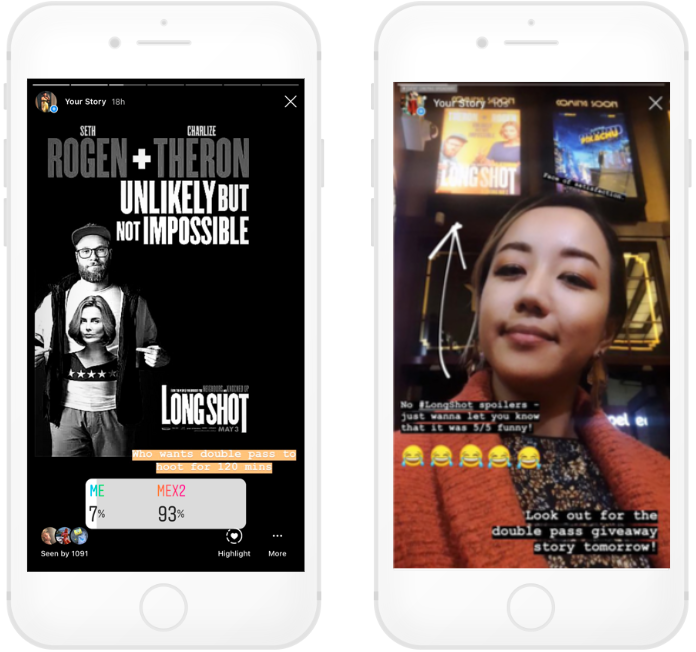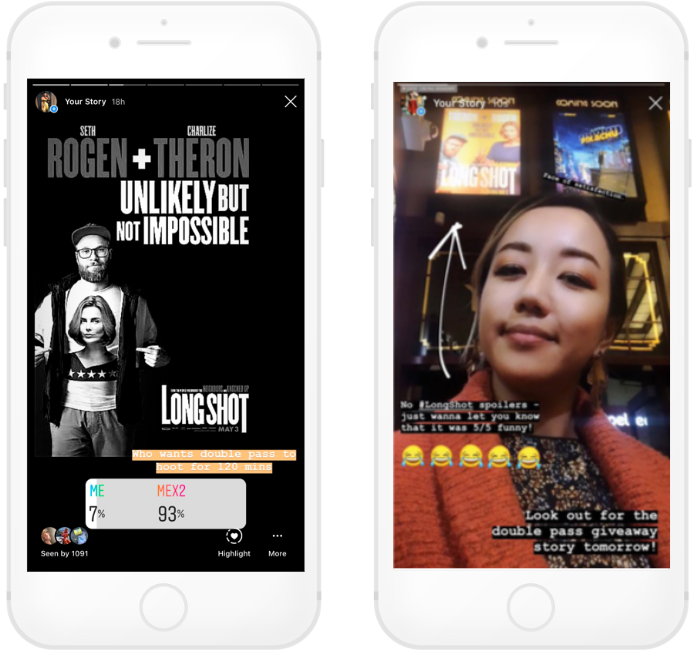 To spark some excitement and conversation across New Zealand for the release of Long Shot, The Social Club collaborated with 13 lifestyle influencers across Auckland, inviting them and a friend to an advance screening. Influencers shared Instagram Stories before and after they had watched the film showing how awesome the event was and how much they loved watching #LongShot. 
Each influencer was also given a double pass to the movie to give away to their followers. Influencers had their audiences commenting "PICK ME", "YES YES YES" and "YES! I'LL GO ALONE TWICE!" to enter the draw to win free tickets.
TOTAL COMPETITION ENTRIES
TOTAL INSTAGRAM STORY VIEWS
TOTAL INSTAGRAM STORY ACTIONS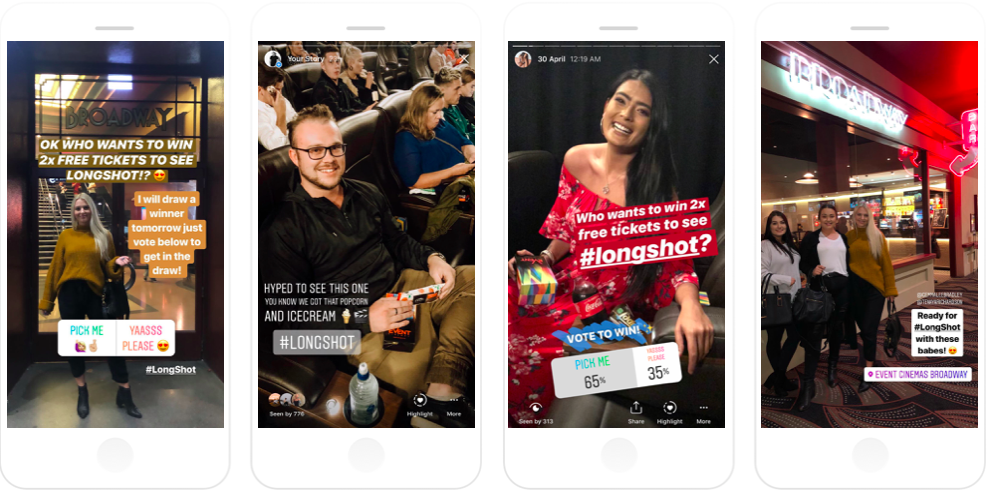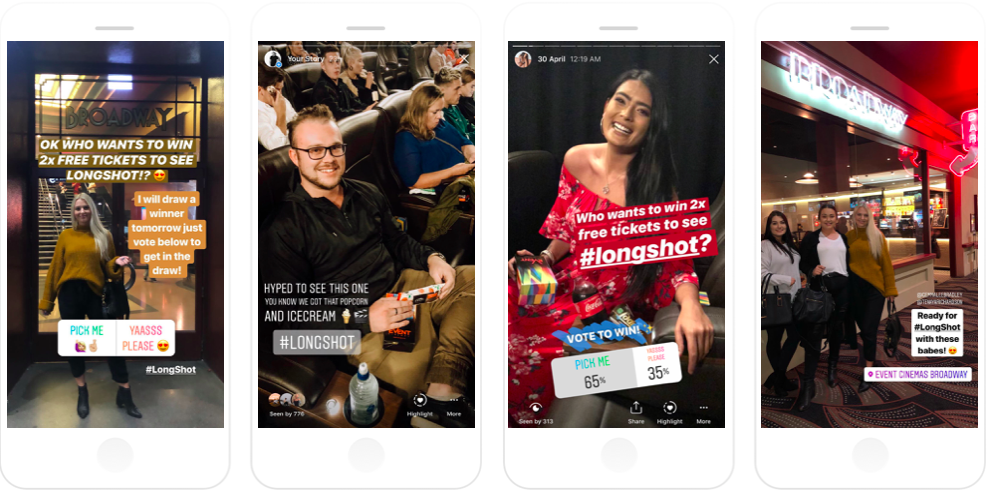 Other brands we've worked with