With over a billion monthly users, Instagram presents a massive marketing opportunity for your business or brand. However, if you aren't analysing your account the right way you may not be getting the best possible results out of your Instagram. It's all about focusing on the right areas, so we've put together some practical guidelines to follow to help you figure it all out. We suggest focusing on 4 main areas when analysing your Instagram: Time, Content, Hashtags and Frequency. With our fail-proof checklist, you can start tracking, analysing and optimising your Instagram.
First things first, you need to make sure your Instagram is converted to a Business Account, you can do this in your Settings under Account by selecting Switch to Business Account.
Once you've made the switch it will make finding valuable insights into your audience and content much easier. These will show up under the menu found on the right-hand side of the profile page.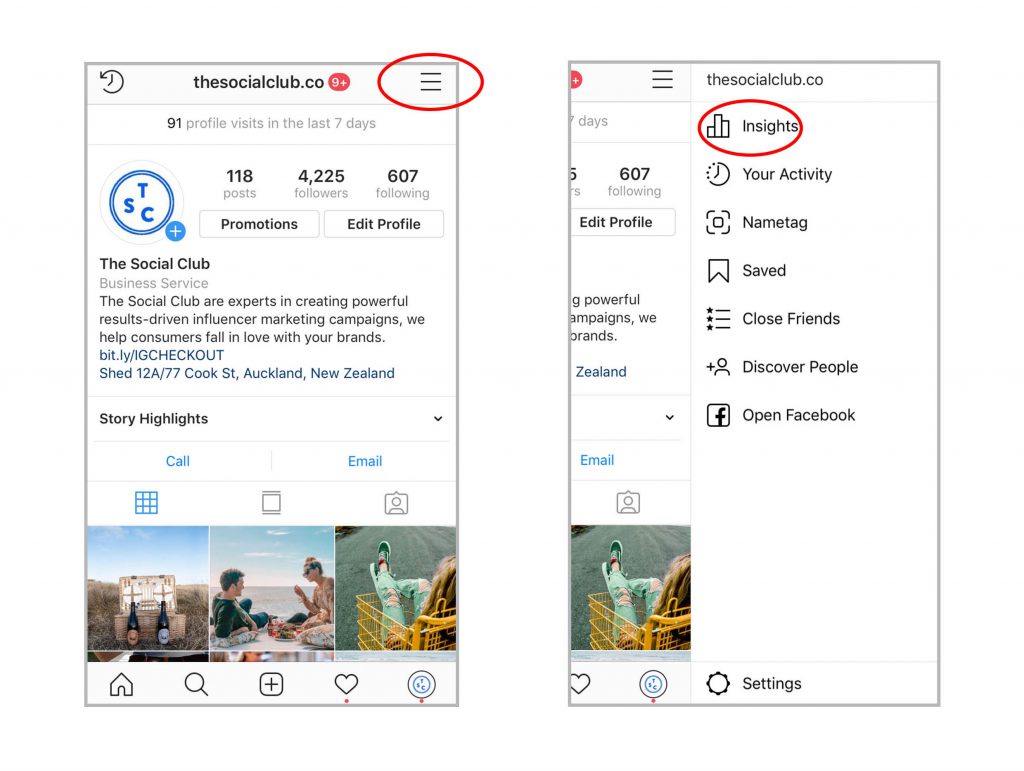 Time and Date
When is the best time to post? Valuable Time and Date information can be found in your Insights, under the Audience tab. This takes the guesswork out of determining when your followers are most active. You can see the peak times your followers are on Instagram on a typical day and the days of the week when your followers are most active. Users usually peak after work, in the evenings and around lunchtime. However, it is important to keep in mind the type of content you are posting. Consider posting about your lunch special, mid-morning when people are getting hungry and starting to think about lunch.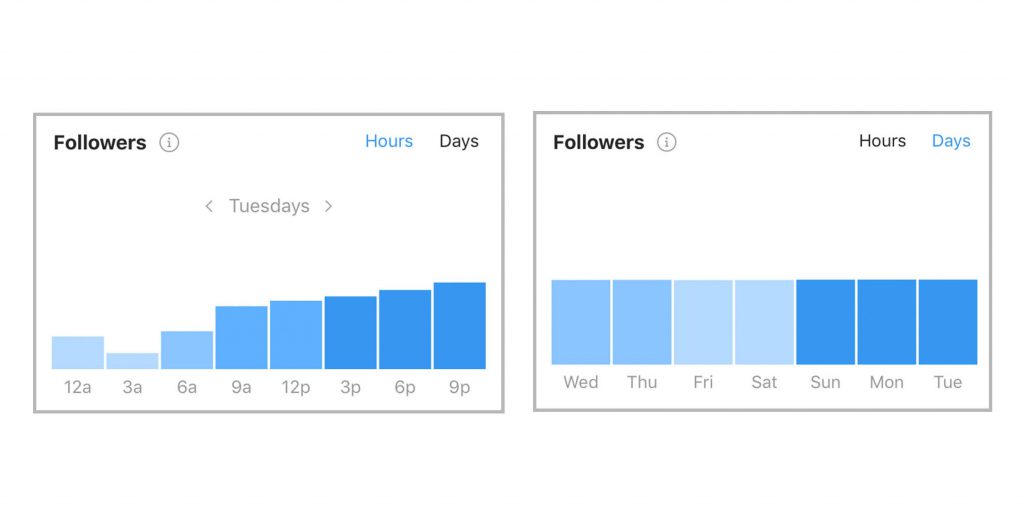 Content
Analysing your content is unquestionably a vital part of the analysis process. You can find your post information under the Content tab of your Insights. Tap through to See all in the Posts section and you can filter and sort your posts by type, time period and follower interactions. Try setting your filters to All, Engagement and 1 year to start with. Once you've selected these options you'll be able to see your top posts and easily pick out trends in the type of content being engaged with.
Look for things like:
Type (e.g. photo, video, carousel).
Content (e.g. people, food, animals, influencer generated).
Caption (length, tone, theme).
You might find that photos of people, longer informative captions and content generated by influencers sit amongst your top posts for example. Once you know what kind of content your followers respond to you can create more of it as well as use these insights to help you form the direction of content created.

Hashtags
One great feature that not many people know about is the Insights Instagram provides for Hashtags. An interesting exercise is to look at whether hashtags are driving impressions, this data can view under the insights of each individual post. You can find these by tapping the View Insights button, drag the page up and under the Impressions section, you can see how many impressions were gained through hashtags. If you want to try utilising hashtags to reach a wider audience then working with influencers is a great way to build awareness through targeted hashtags.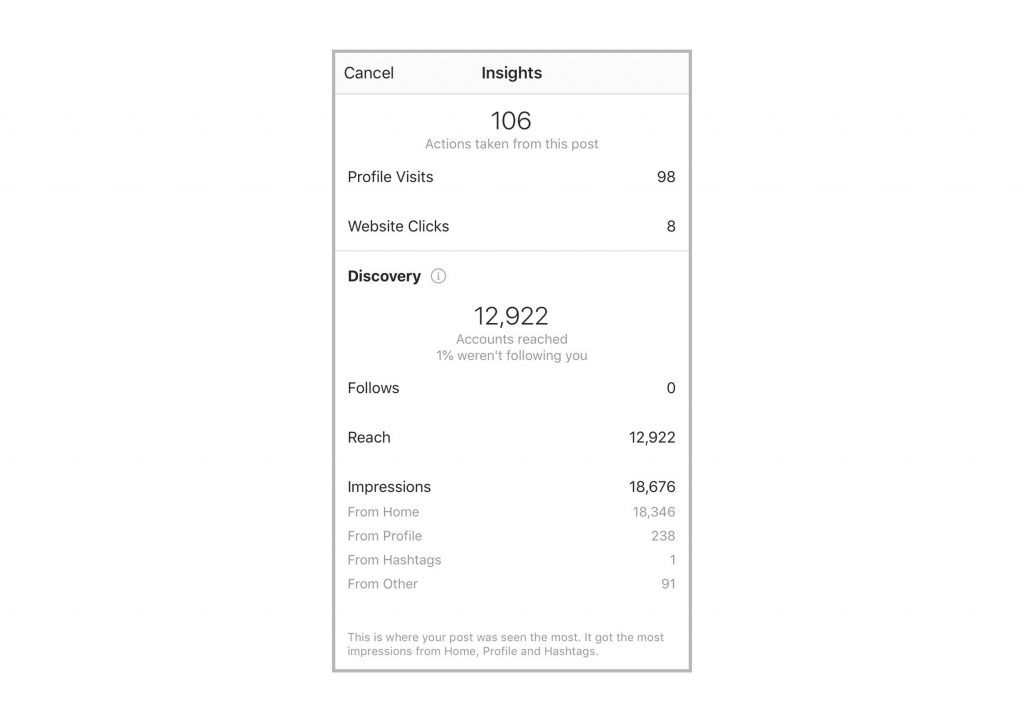 Frequency
The last thing to keep track of is your post frequency. If you are posting a lot, perhaps multiple times a day, you may notice a drop in your engagement. It is important to find that balance between posting too much and not enough. It's all about ensuring that your social channels are kept up to date, with valuable and relevant content, using the four simple steps we've run through to create more engaging content, without overloading your audiences feeds, so that you can remain top of mind to your customers.
These guidelines will help keep you on track when analysing your Instagram. Time, Content, Hashtags and Frequency can all be refined to grow your Instagram into a powerful marketing tool. Once you've analysed your content and gathered some great insights we'd love to work with you on your content requirements. We work with a number of experienced content creators and influencers who specialise in content generation and influencer marketing across various categories, so give us a call or drop us a line at enquiries@thesocialclub.co and we look forward to chatting soon.