Content shared on Instagram & Twitter will no longer appear in the order it was posted and will instead appear based on the likelihood you'll be interested in it, and your relationship with the person posting it, much like Facebook. 
This week we have seen some major updates to two of our most loved platforms: Instagram & Twitter.
Over the last few years we have seen the organic reach of Facebook decrease rapidly from 100% right down to around 4%. The billion dollar platform have found many ways to monetize and offer users a "tailored and unique" experience, and now they are following suit with their Facebook-owned Instagram photo & video sharing service. While Twitter is not owned by Facebook, it has also released a similar update this week.
What this means as a user, is you will have your own personalised feed which will be ordered based on content and accounts you are most likely to engage with at the top.
For example, if your favourite artist (Taylor Swift) posted a photo of her performance the night before, it will be waiting for you at the top of your feed when you wake up, no matter how many of your other followers have posted in the meantime. Or if your bestfriend tweets a selfie, it will be sitting at the top of your feed rather than 40 photos ago. Make sense?
WHAT THIS MEANS FOR INFLUENCERS, MARKETERS AND BRANDS:
1. Provide valuable content
It is now more important than ever to be providing valuable content that your followers connect with and want to engage with. Without this, your content will be sitting at the bottom of your followers feed, and all the effort you have put into building this community will be lost!
2. Ask your followers to turn on notifications
Instagram allows you to turn on notifications for your favourite influencers and brands to ensure you never miss a post. It's likely many of your influencers won't have heard or know much about this update, and they will definitely be interested in understanding why their feed has changed.
By giving a brief explanation of the updates and subtly asking your followers to turn on their notifications, you will be doing them a favour while helping your account at the same time. @shesaidyes did an excellent job of this: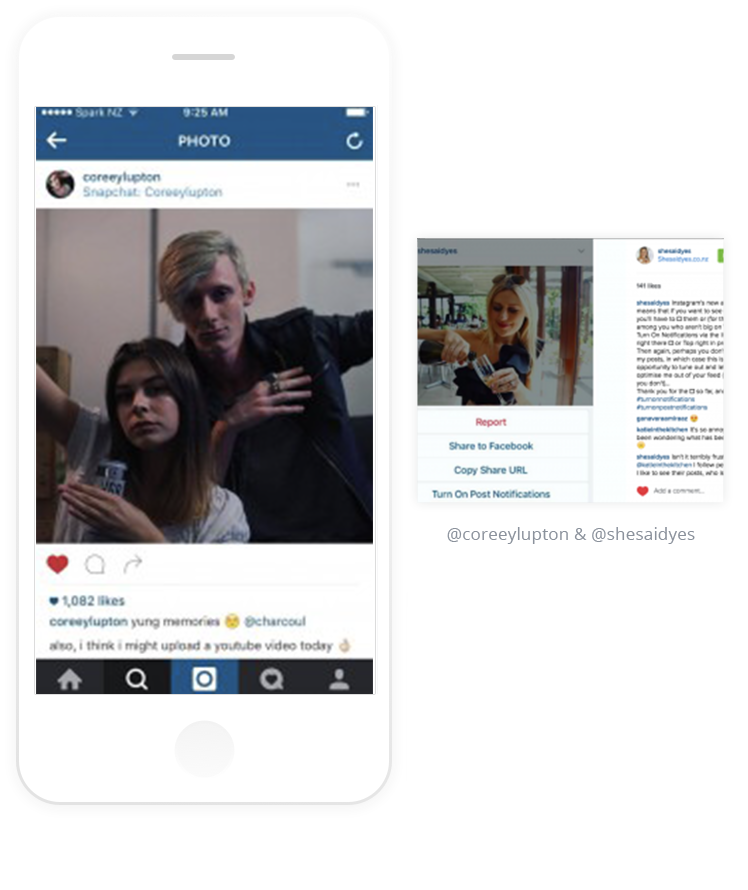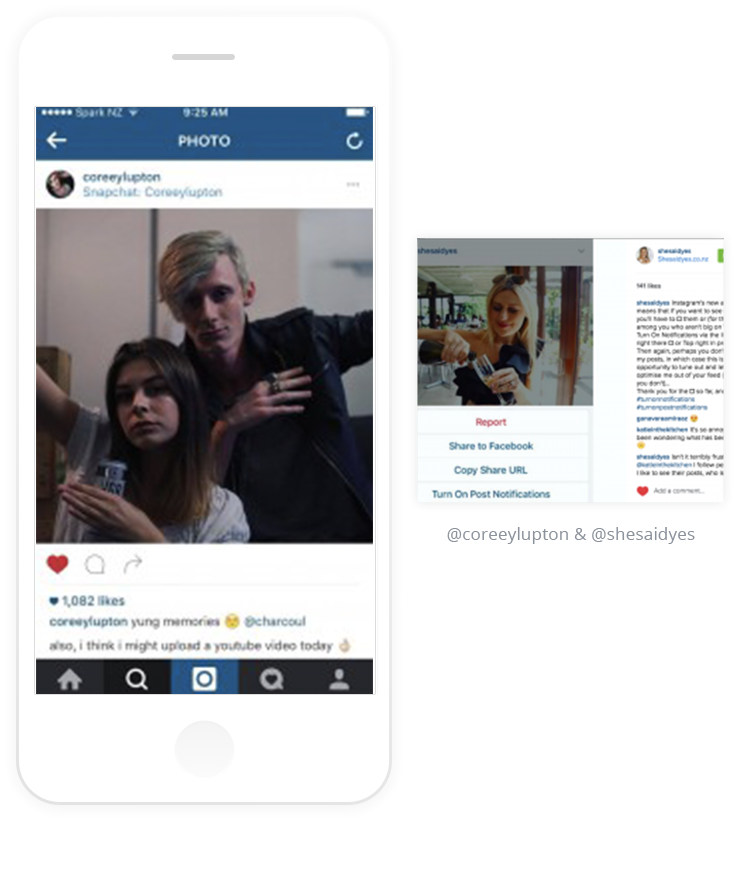 3. Engagement rate is king
These social networks are looking to make the overall user experience more engaging. Now that your most relevant posts are appearing on top, users are likely to become less worried about following too many accounts for fear of missing posts. Therefore follower numbers are likely to grow.
What this means for influencers, marketers and brands is that engagement rate will become the key for measuring what an influencer is worth as well as campaign success.
We can also expect up-and-coming influencers with small audiences but great engagement rates to become more in demand.
4. Influencers time to shine
As it becomes tougher for brands to reach their audiences organically, they will look for other means. This will likely include influencer advertising as well as Instagram & Twitter paid advertising.
5. Stay true to your community
Whatever you do, don't let this update affect your accounts. Buying engagement or followers won't help bump you up the feed and will negatively affect your authenticity. If you remain true to your followers, they will stay with you and spread your content widely.