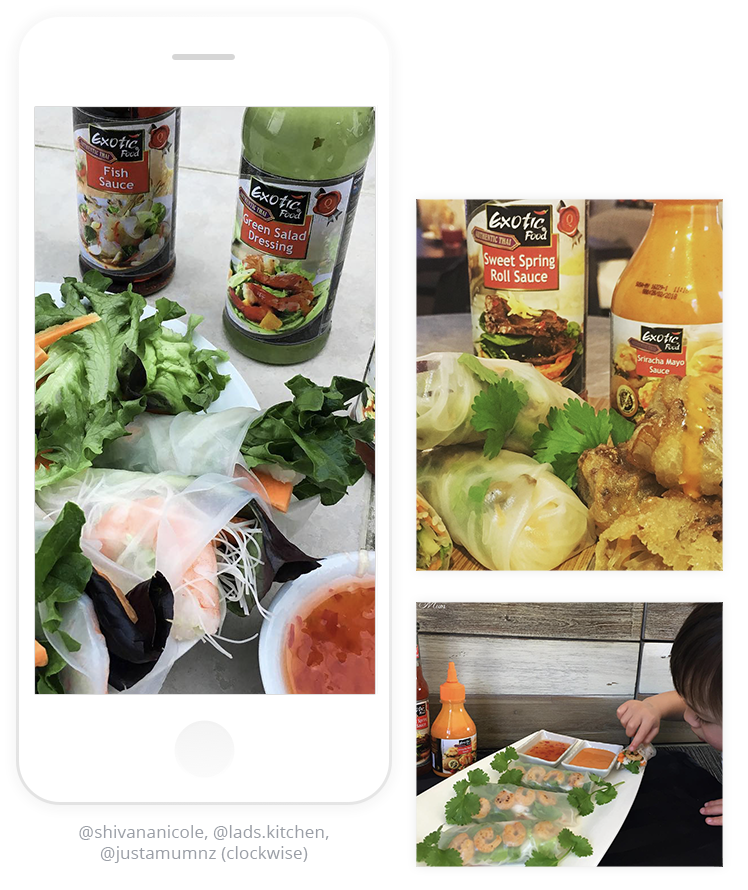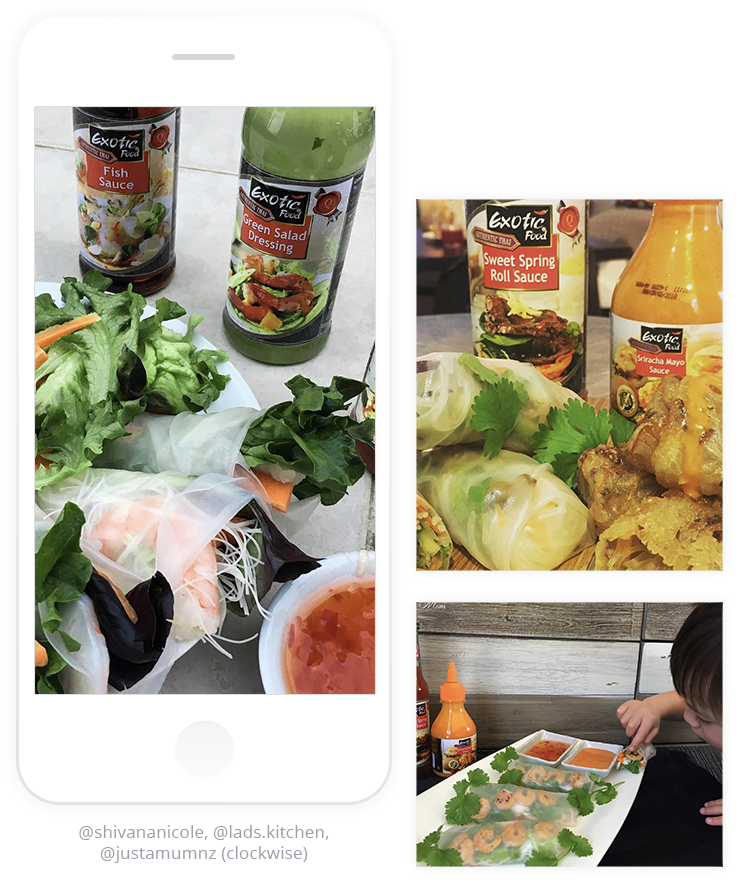 Exotic Foods' influencer strategy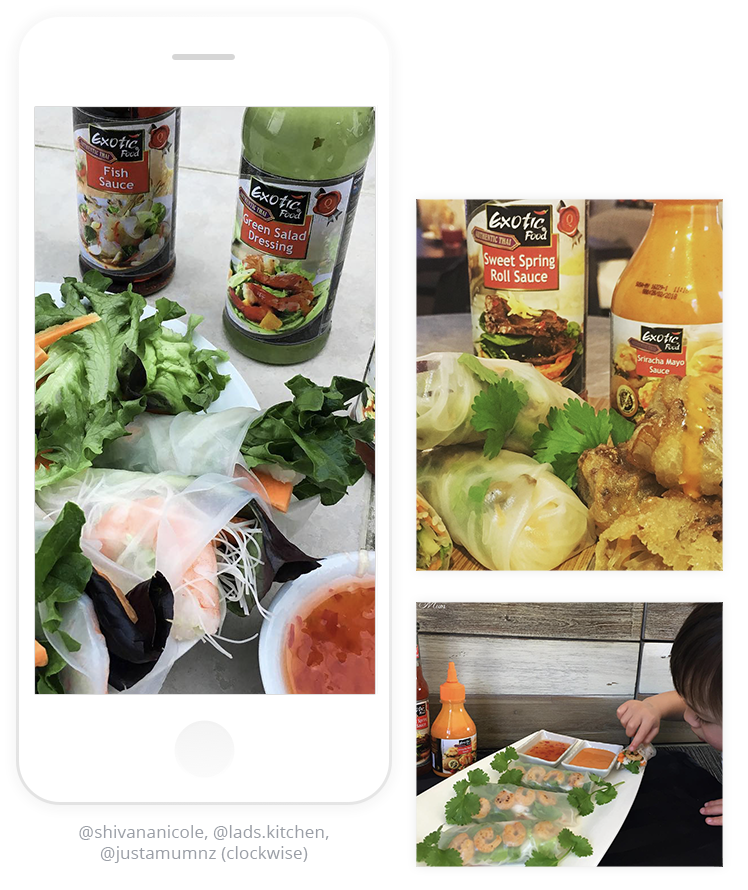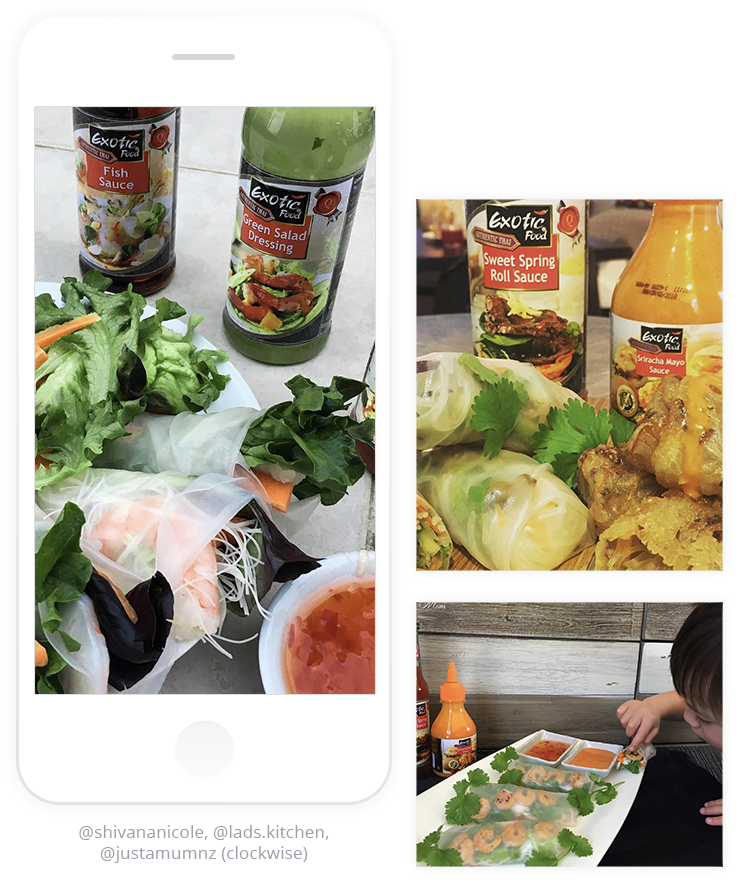 We sent out Exotic Food products to nine of our most influential mums and foodies so they could get right into it and create their own dishes and recipes with their own personal twist.
Everyone loves a good food gram!
Our goal was to create a buzz on Instagram and inspire viewers to try out their own recipes, in turn creating brand awareness for Exotic Foods.
We had our domestic goddesses in their kitchens cooking up a storm and plating up some beautiful dishes for the viewers to drool over. The engagement from viewers was encouraging, with everyone wanting to know the recipe details for their own dinner that night. Success!
Other brands we've worked with