Spring is here at last and along with it our second Seasonal Update. An enlightening quarterly update reflecting on the last 3 months for us The Social Club, updating you on the latest in social media, and giving you some of our predictions for the coming months.
The Social Club team is growing, welcoming Gyles and Charlotte to the team as well as seeing Poppy return as a Campaign Executive.  As always we've been working on a plethora of fantastic campaigns that are delivering strong results. We're excited to see some warmer weather and what the end of 2019 has in store for us!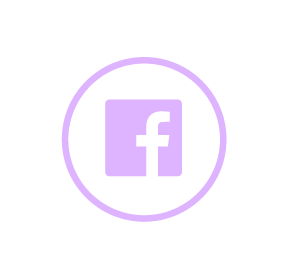 Facebook 
Facebook has announced that they are establishing an "Oversight Board" to monitor and regulate the content published on the platform. The board will take on the responsibility for important decisions surrounding speech on the social platform shifting this from the privately-owned company's control. Facebook stated their goal for the board is to "provide oversight of Facebook's content decisions…reverse Facebook's decisions when necessary" and "be an independent authority outside of Facebook".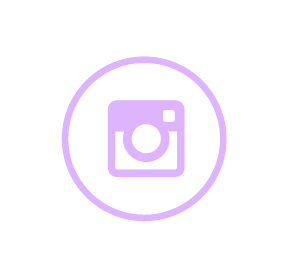 Instagram 
Recently, secret Instagram features like "alt text" and "data download" have been popping up across the web and are still unknown to many. 'Alt text' is a feature that lets users provide descriptions about their posts or photos that are then read aloud for people with impaired vision. Data download is another new feature which allows users to download a backup version of their profile including years of their curated content and memories. This one is super valuable for brands and influencers where their business exists partly on the platform, giving them the insurance in case anything goes wrong. Both of these features highlight how user-friendly Instagram is and suggest there may be much more to learn about what can be done on the platform.
Unofficial announcements and rumours have been spreading for potential updates coming to Instagram in the future. It's rumoured that Instagram are looking to create Donation Stickers which would allow users to support fundraising directly through the platform. The Stickers can be added to Instagram Stories, where followers will be able to engage with them through the swipe up feature to donate, sending all the proceeds to the Not-For-Profit organisations. A positive way in which the Instagram community can give back. If or when this feature does come out, we hope to see more supportive donation-based content coming from the platform.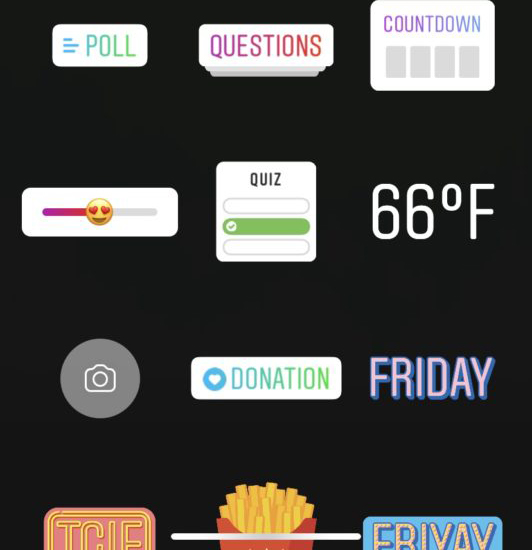 Clips
Instagram is also rumoured to be working on a feature called "Clips" that allows users to record segments of videos with the use of timers, music overlays, and adjust the speed of the videos. This feature will be a way for Instagram to keep up with Tik Tok; the upcoming social platform. This is very similar to how Instagram introduced features such as Stories and IGTV to compete with Snapchat and Youtube.  Introducing "Clips" to Instagram's features list is sure to help further cement its competitive edge as a social media giant.
Removal of Likes
One of the biggest moves made by Instagram in 2019 was the removal of likes from the platform. To summarise, Instagram removed the total like counter seen on posts as a test to encourage users to create authentic content rather than try to get as many likes as possible. The full effects of this decision are still to be seen, but since the test the like counter has yet to return, making it safe to say it is unlikely to come back anytime soon. Despite this being the case, the test seems to be only on the mobile app version of the platform (which makes sense because it's what the majority of users use). Desktop versions of the platform still allow users to see the total likes on a post when hovering the mouse over each post. To fit with the mobile app we suspect an update to the desktop version will be coming sometime soon.
Creator Studio
Facebook and Instagram released their Creator Studio which has some useful features. Through the Creator Studio, content creators can create posts and schedule them to be posted at certain times which is completely new to both social platforms. Users are also able to view analytics and insights for their posts. Making the management and reporting of social channels much easier for brands.
What else is happening in the world of social?
Viya
Viya, a Chinese livestreamer who is considered as the leading influencer on the online marketplace Taobao recently collaborated with New Zealand brands in an influencer led campaign.  Over four hours Viya encouraged her audience to purchase New Zealand products via her Livestream, with over $30 million worth of products sold on the platform. Making this one of the most successful influencer campaigns for New Zealand. Interestingly this success was done outside of the big social media platforms (Facebook, Instagram, Snapchat etc.) that are the usual focus for influencer marketing. Highlighting how quickly streaming platforms are making their way into the influencer marketing space.
Tiktok 
TikTok, the social media app that allows users to record and share short-form videos has been experiencing an exceptional amount of growth since launching in 2017. Working to become the 4th most downloaded app for 2018 with 500 million monthly active users, this places TikTok amongst the likes of Facebook, Instagram and Youtube as a leading social media platform. Looking back at our previous update which questioned if TikTok would be staying around or just a fad, its strong growth and massive user base indicates the app is here to stay for the foreseeable future.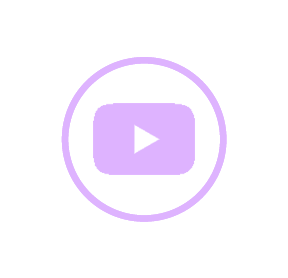 Youtube
Youtube is cracking down on its removal of inappropriate content. As stated by the company, "We've been removing harmful content since YouTube started, but our investment in this work has accelerated in recent years. Because of this ongoing work, over the last 18 months, we've reduced views on videos that are later removed for violating our policies by 80%, and we're continuously working to reduce this number further." A focus of this move is to remove anything featuring or inciting hate speech across the platform.
Industry Standardisation
The AMAA (Audited Media Association of Australia) announced the creation of a new industry council to oversee influencer marketing and help develop new codes of practice surrounding brands and influencers actions when collaborating. Titled AIMCo (Australian Influencer Marketing Council), the council will help in regulating influencer marketing and work to make the whole space more transparent overall. AMAA's CEO mentioned how "the move to collectively embrace industry best practice and embed these into their business model signals the maturing of influencer marketing". The growth of influencer marketing has contributed to this move, the introduction of this council is also likely to affect New Zealand's approach to influencer marketing.
Predictions
We're seeing the increasing popularity of video across social media which is something we highlighted in our winter update. As more and more consumers engage with video we predict social media giants will create additional features to further enhance the overall viewer experience. Streaming content will be a big focus for social platforms considering the success of Viya's campaign and the massive twitch community that has been drawing more and more attention to the platform.
Social platforms regulating content will remain a focus, choosing what types of content remain published and which types of content are removed for being inappropriate, along with the role Social media giants play in removing the content will be something we'll see unfold over the coming months.  We all know social media is a way for people to share everything from general content to personal thoughts and a big question is who has the right to decide what stays on and what is removed. Facebook's oversight board which sits externally from Facebook is one way in which social giants can take some of the responsibility away from themselves when it comes to removing content, we expect that this could become a trend shared by many platforms including Youtube, Instagram and Tiktok.