Kiwiherb Campaign Objective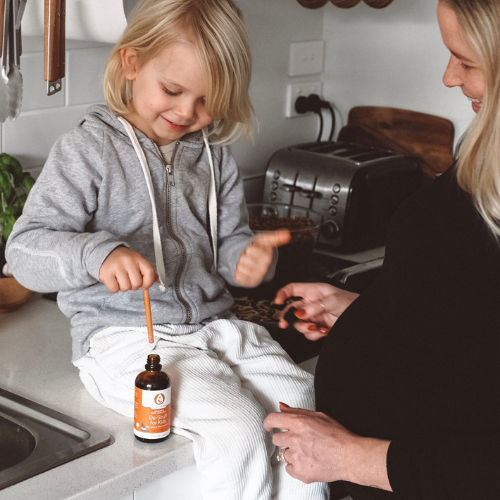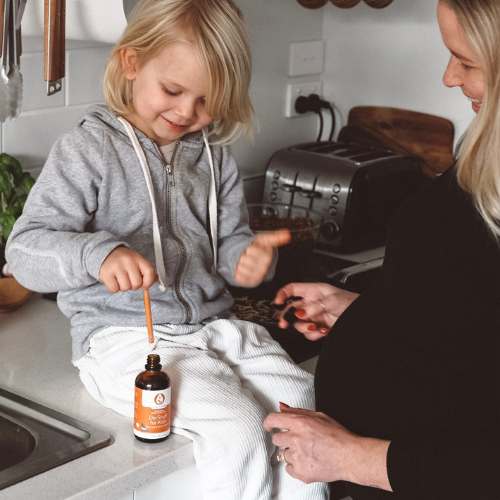 Kiwiherb provides a combination of traditional herbal wisdom with modern scientific evidence through a range of health solutions suited to the whole family. Specialising in natural, premium quality products that harmonise with the body, Kiwiherb works to help people achieve healthy, comfortable lives. 
Recently Kiwiherb's marketing agency teamed up with The Social Club in an influencer led campaign to help establish KiwiHerb as a household name across New Zealand, engage the target audience of females aged 25-35, highlight the health benefits of their products and drive purchase consideration.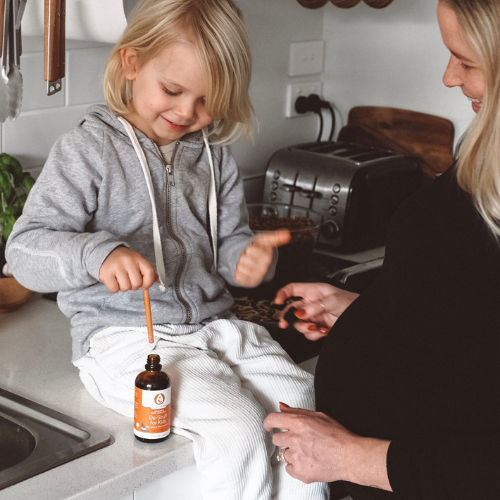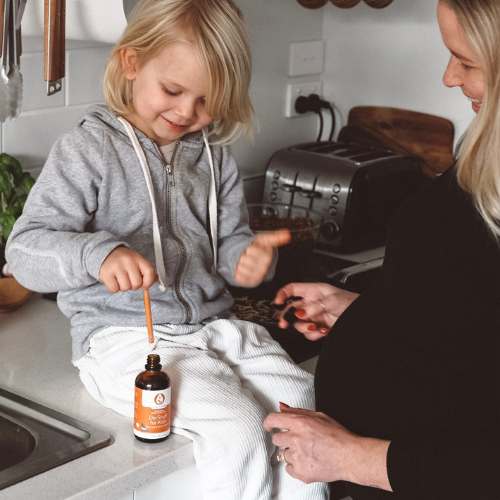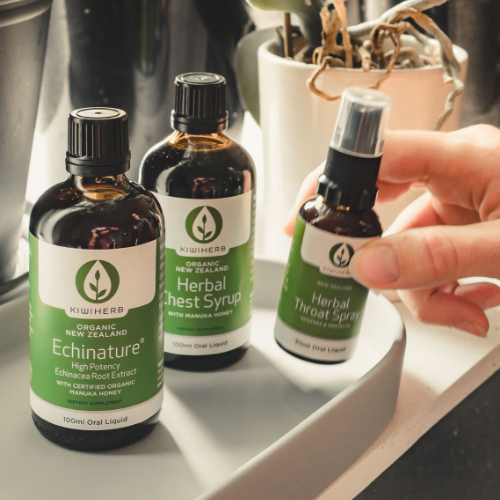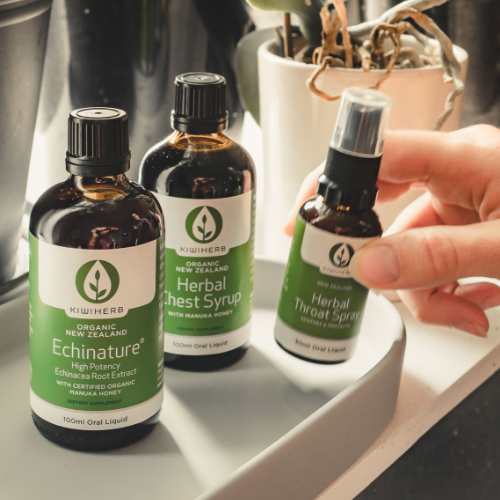 Kiwiherb Campaign Strategy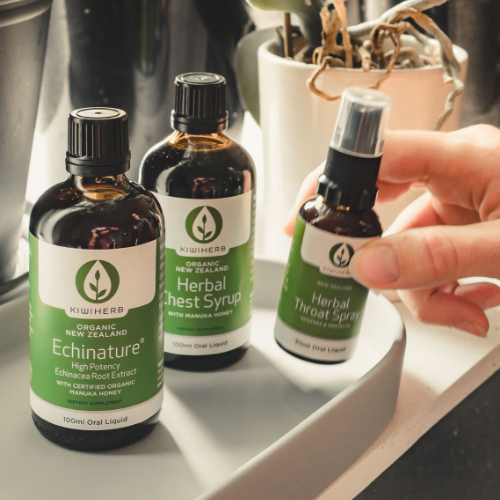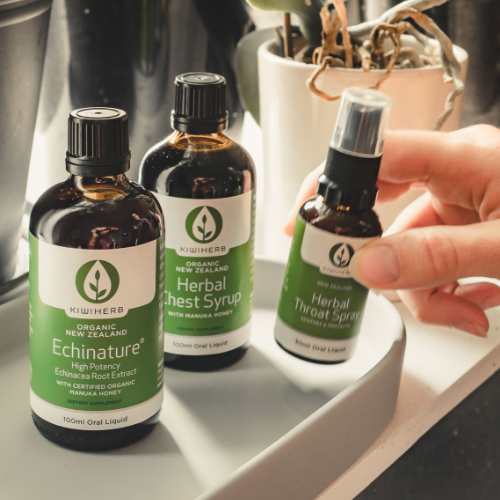 We collaborated with 9 'mummy influencers' that were already Kiwiherb advocates and conscious about the health products their families consume. Engaging with these influencers meant the content was authentic and aligned with Kiwiherb and their values. The influencer's shared Instagram Posts and Stories with a warm, family tone that showed how their families include the Kiwiherb product range into their lifestyles. Captions drove conversation around using Kiwiherb for family medicine and were a great way for audiences to learn about the brand from influencers they trust. Carousel posts were utilised to tell indepth, detailed stories about how the influencers use Kiwiherb and why. Followers were very responsie to the content and this lead to many postitive brand mentions.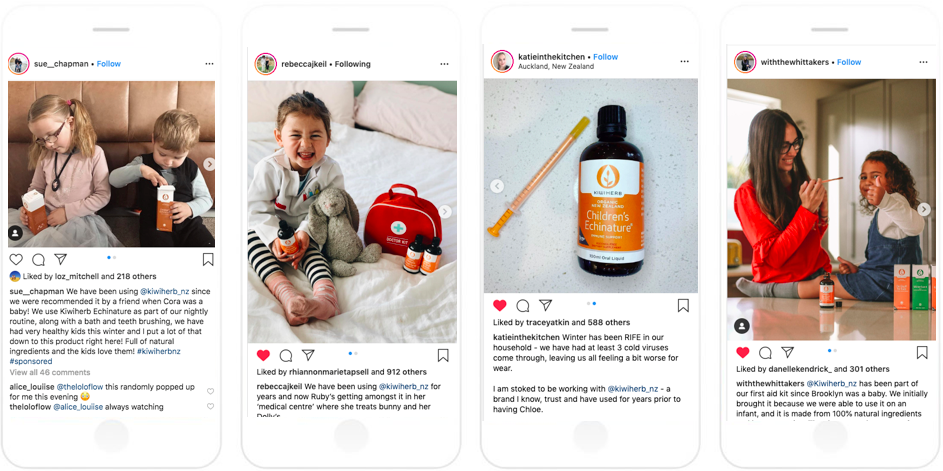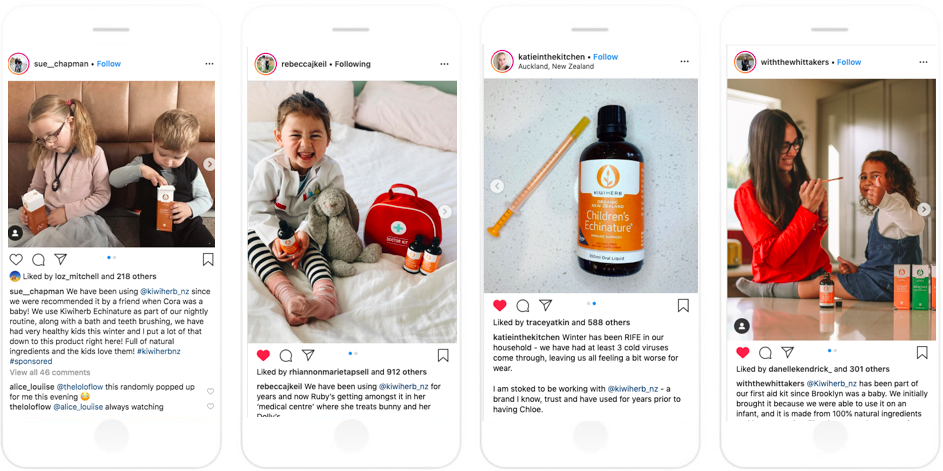 Other brands we've worked with