New Zealand Naturals Campaign Objective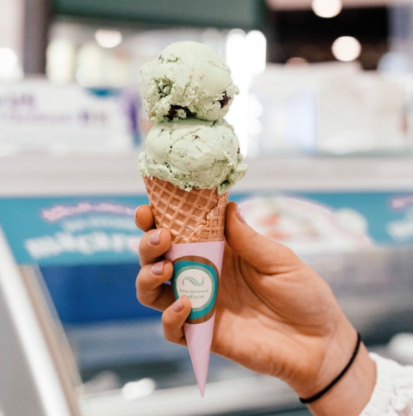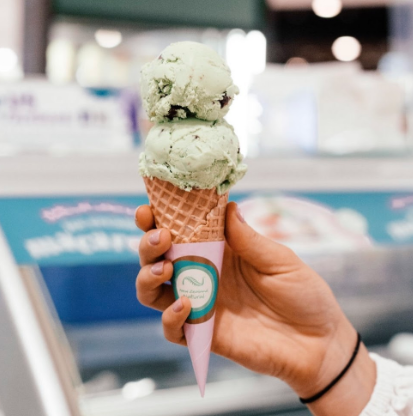 New Zealand Natural is driven by kiwi spirit, a sense of adventure and a passion for making incredible ice cream. Proudly made in NZ and now in over 30 countries around the world! New Zealand Natural partnered up with The Social Club to run an influencer led campaign to drive their audience into parlours as well as increase awareness of the New Zealand natural brand and their Ice cream tubs.
The main goal was to target and engage with the 16-35 year old demographic with fun, creative content that encouraged people to visit the parlours.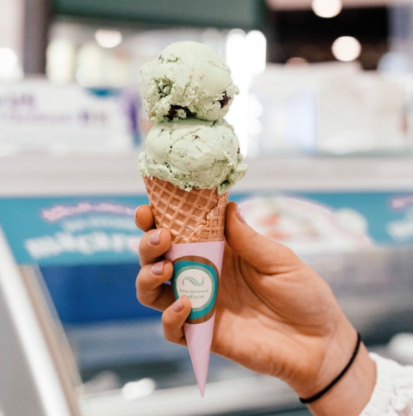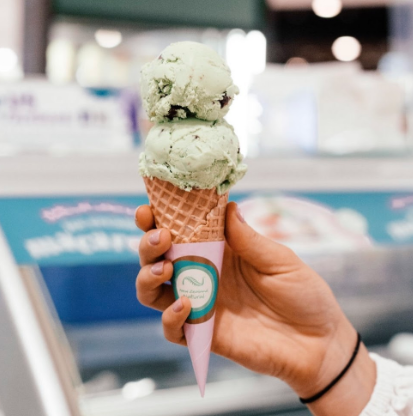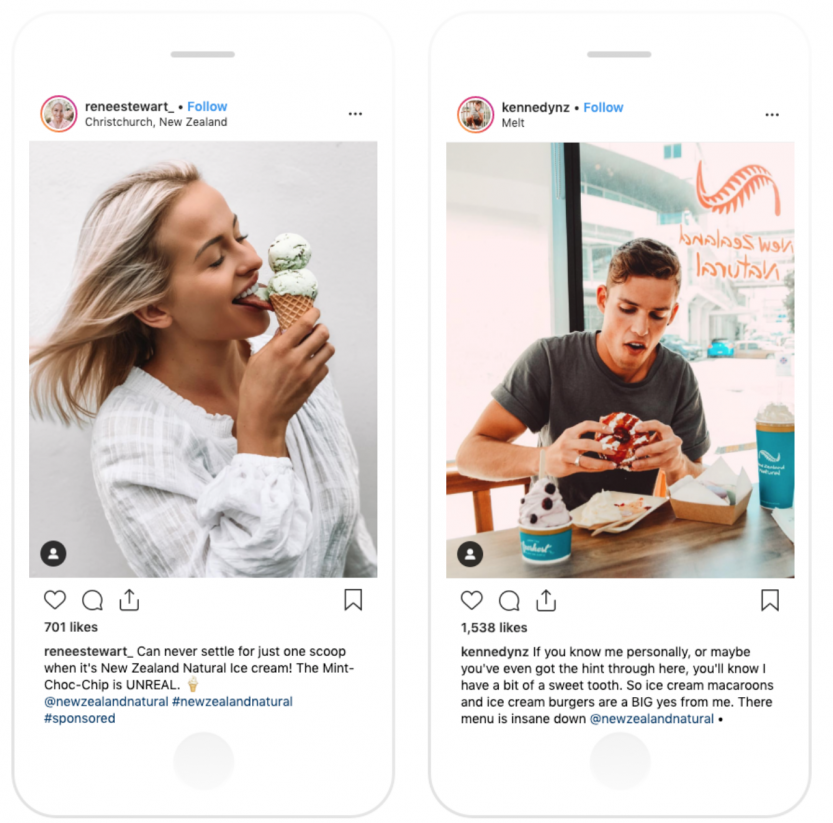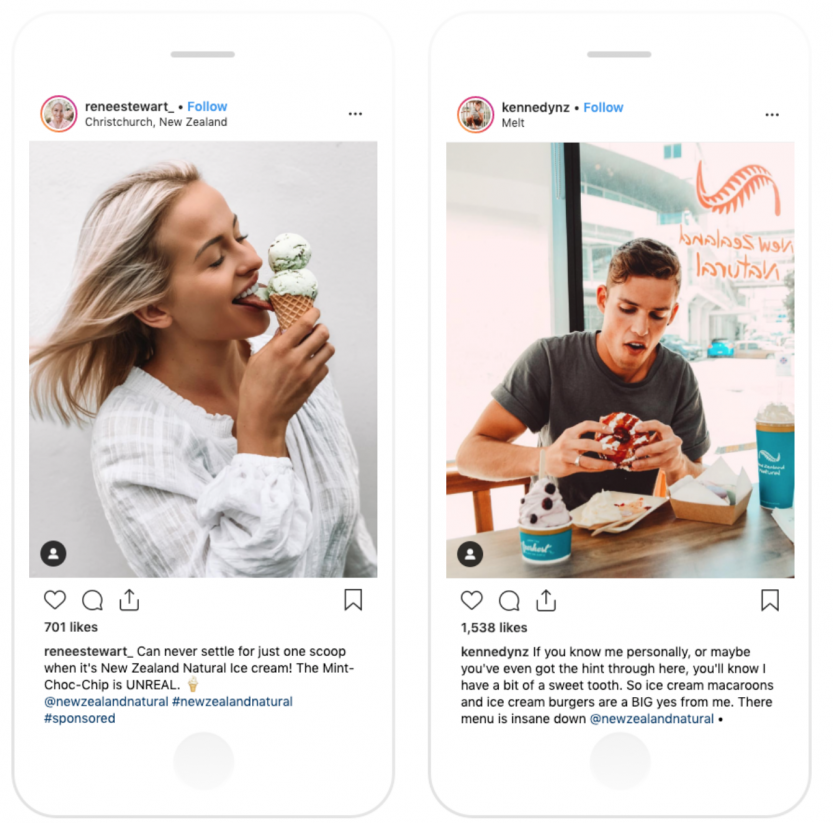 New Zealand Natural Campaign Strategy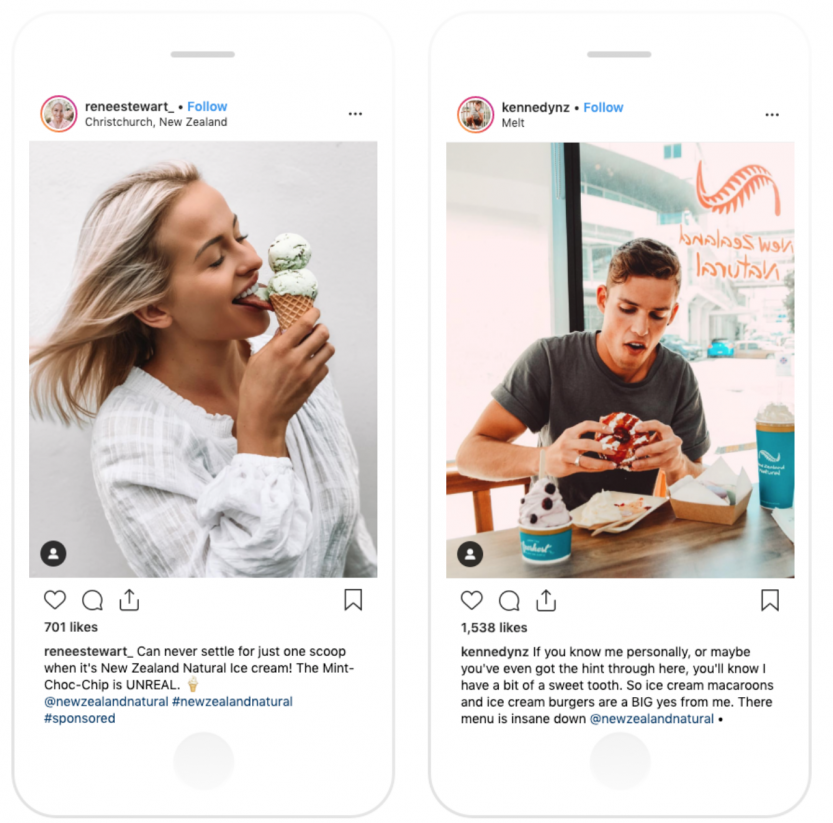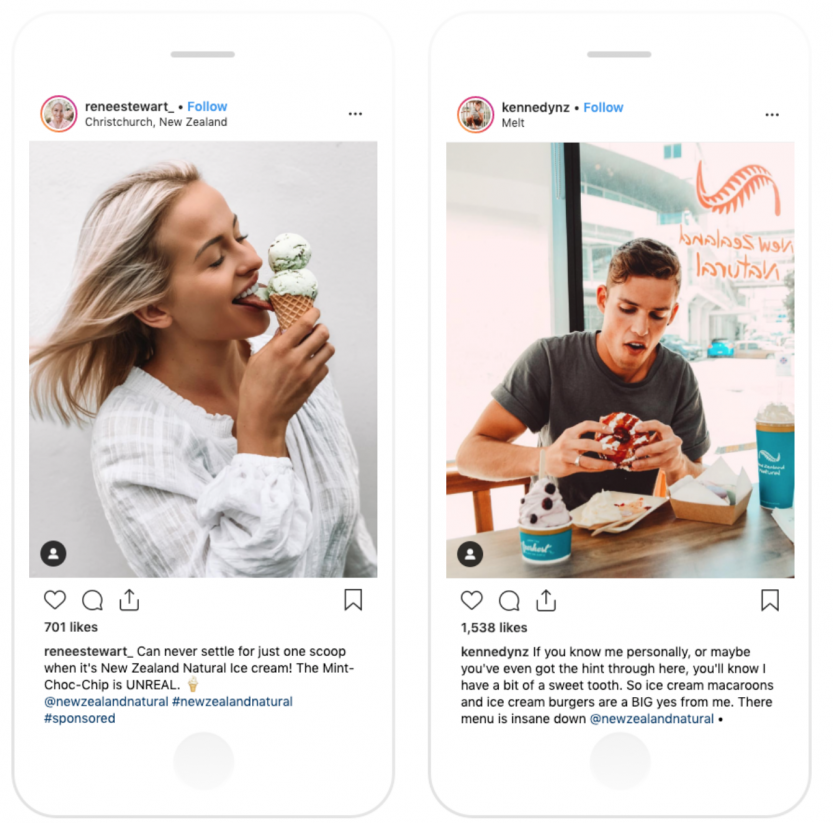 We worked with five influencers who created stunning imagery in their own unique style that captured the essence of summer through ice cream. We wanted to ensure New Zealand Natural was the first place in peoples minds when they craved a cone! The posts painted a bright and indulgent picture of the parlours and encouraged followers to start positive conversations around the brand, increasing word of mouth recommendations and brand awareness.
Each influencer shared a post or story on their personal feed featuring the delicious ice cream and doing things like visiting parlours and enjoying summertime activities.
By collaborating with multiple influencers in the lifestyle space, we succeeded in bringing more customers into parlours during the final weeks of summer. The campaign engagement rate exceeded our expectations as well as other results including the initial targeted demographic age group achieving 93%.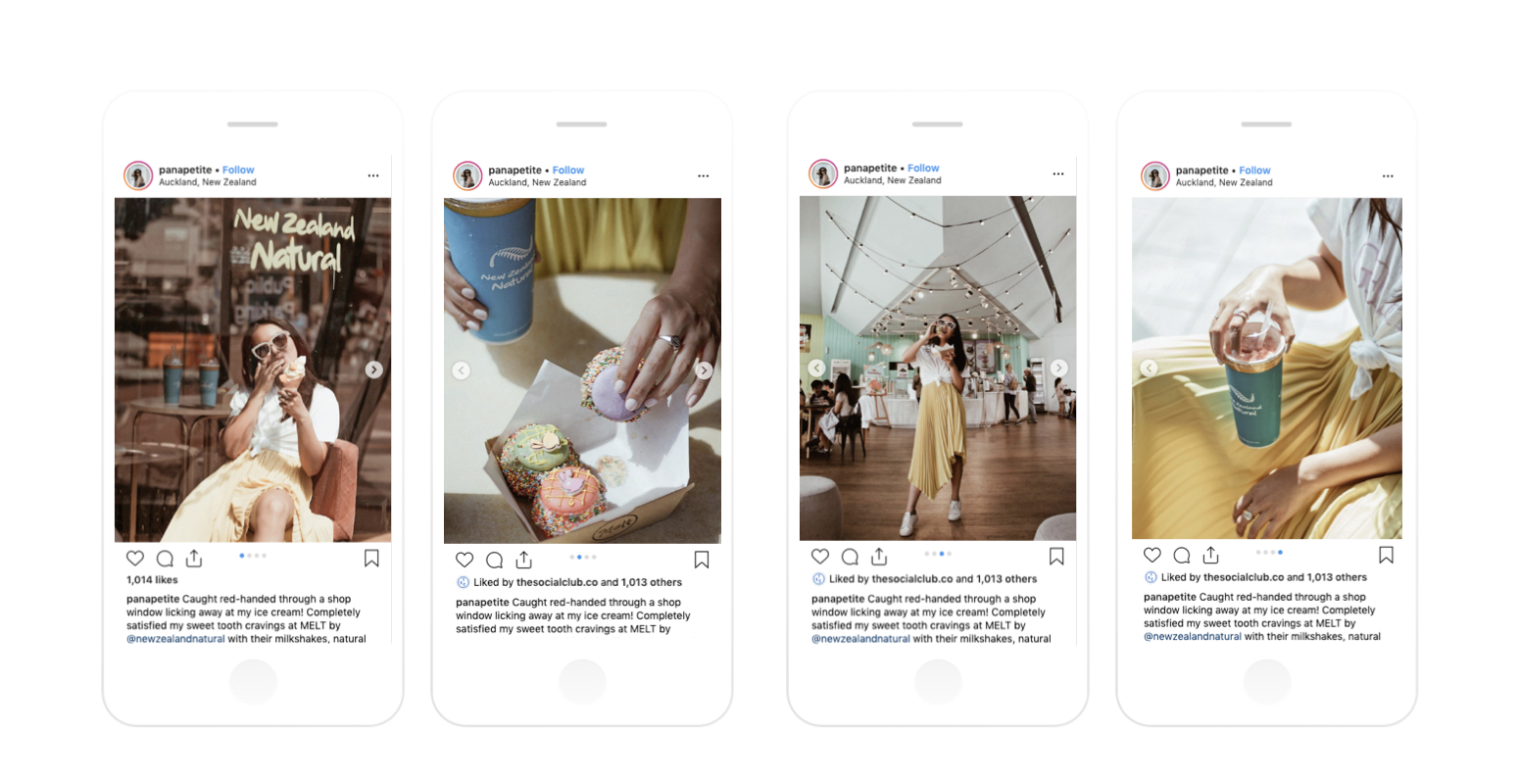 Other brands we've worked with