AT THE SOCIAL CLUB, WE'RE SUPER EXCITED FOR THE NEW INSTAGRAM SHOPPING FEATURE AND WE KNOW MANY OF THE BRANDS WE WORK WITH ARE TOO.
Instagram has just launched their new Instagram shopping feature in New Zealand which allows transactions to be made between businesses and users. Instagram now allows brands to have click through tags and shop buttons on their content to take users to their website where they can purchase the featured product.
With 74% of consumers using social media to make purchasing decisions, the new feature takes the entire Instagram user experience to a whole other level. For both consumers and brands, the process becomes far more direct and simplified. Which as a result, makes it easier for brands to accurately track and calculate their ROI.
Instagram isn't charging for the feature at the moment, since the value for the platform is in the data – gathering information on people's purchasing habits to perform better advertising.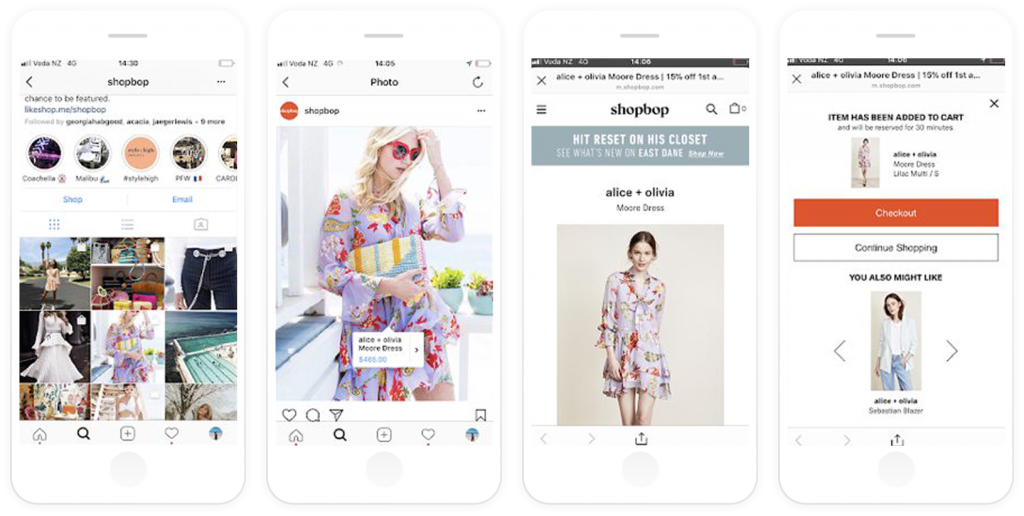 Currently, the feature can be used on any unpaid or organic posts selling physical products e.g clothes, appliances and beauty products. However, it will be interesting to see if the feature expands to include services as well.
For influencers, it's a massive value add as it allows them to send direct traffic to a brands' website seamlessly, removing the pain point of the previously clunky "link in bio". It's also very exciting for us, as it means we can accurately track the campaign performance.
Overseas, some brands have seen rises of between 20 and 60 per cent of their business coming from Instagram Shopping. Now, brands who aren't on Instagram may begin to see the value as they are able to track the success of their content.
If you're interested in giving an influencer campaign a go, you can contact one of our campaign members, or check out our platform – we always love teaching people how successful influencer campaigns can be!
If you'd like to find out a bit more about the new Instagram feature and what it means for brands, check out this article from The NZ Herald, featuring our very own CEO, Georgia McGillivray!