Instagram has just announced their new platform for long form (up to 1 hour), vertically orientated content, IGTV.
The IGTV app is now available to most instagram users and will be available to smaller and new accounts shortly.
IGTV can be downloaded from the app store as a standalone app, but it can also be accessed from within the regular instagram app, which now boasts over a billion users.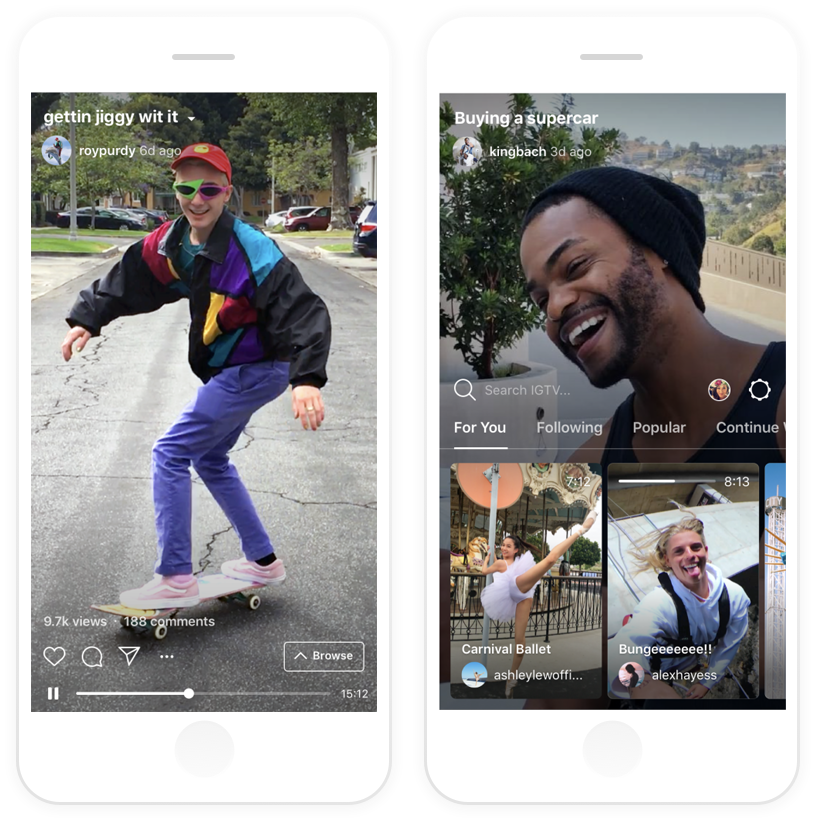 The move by Instagram comes with some other major announcements by Facebook. Along with placing resources into content, Facebook has released multiple new features to go with their Facebook Live and Facebook Watch offerings. These include live polls, quizzes and content creator group subscriptions to level the playing field with other video content platforms like live streaming service, Twitch and video platform, Youtube.
With ads on the horizon for IGTV and subscriptions for Facebook creators, more and more content creators are likely to get involved with the increase in earning opportunities. One of the first partnerships that IGTV has launched is with MTV and the 2018 VMA's. In order engage with a younger audience, MTV will announce their nominations a part of their award show build up. This style of curated content is a prime example for using IGTV as a branded content tool.
All of these announcements are exciting for us in the world of influencer marketing. With additional content types and ads, there are more ways than ever to reach new audiences by collaborating with influencers and content creators.
Download it for yourself and check it out!