Introducing the new Instagram Emoji Slider feature.
Instagram has just announced a new interactive story feature called "Emoji Slider." The feature has brought ingenuity and originality to the Instagram platform and taken the Insta poll to a new level. It allows users to express their opinion or answer to a question using an emoji scale. All you have to do is drag the emoji on the scale either left or right, and release it on the point most suited to your answer. Once answered, you're able to see the average response of your fellow mutual followers (much like the original Instagram poll).
With the original Instagram poll, people are given two options to choose between, like yes or no, Rihanna vs Katy Perry, Pizza vs Pasta. Now, people can express exactly how hot 🔥 they thought Rihanna's outfit at the Met Gala was, opposed to whether it was simply hot 🔥 or not ❄️. It allows people to give a far more accurate and personalised answer. The emoji also adds a layer of emotional context and helps brands and influencers gain further insights into their audiences opinions.
To use it, first make sure your Instagram is updated (downloadable in the App Store and Google Play). Upload your pic or video, swipe up and select the scale icon from the sticker tray, just like adding a poll. Write your genius question, pick the relevant emoji you want people to answer with, and post! Now it's up to your friends and followers to decide just how 😍 your homemade nachos look.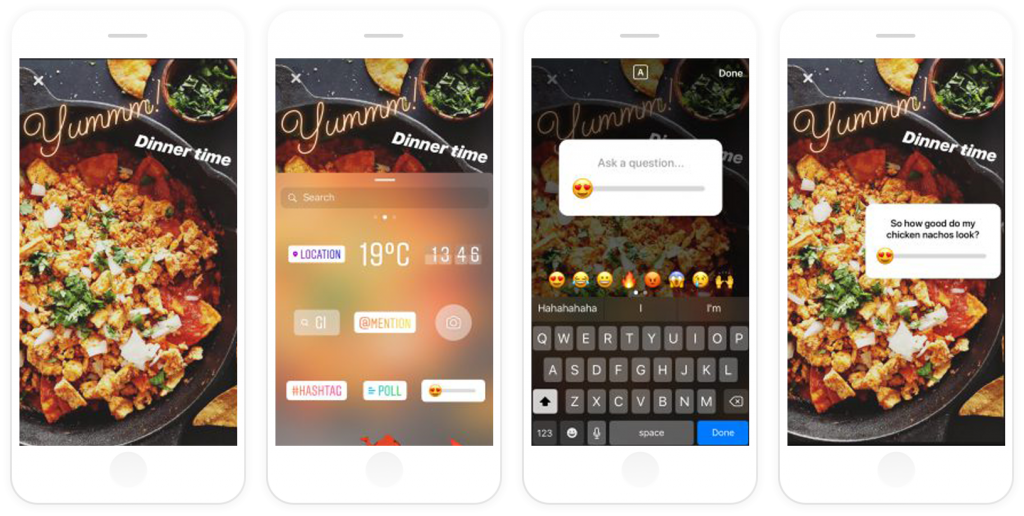 We reckon the feature is going to be popular for most Instagram users, especially youths and millennials. But how popular? Well, you can answer that on our emoji slider poll!