Reduce, reuse, recycle is a phrase that has stuck with us since primary school and now that piece of advice doesn't just benefit the environment!
Influencer generated content, created for your business, can be the gift that keeps on giving if you repurpose it for other marketing channels effectively. No matter the size of your marketing budget, it's important to ensure that all activity is offering you a long-term return on investment.
To help you reap the benefits of your influencer marketing activity long after your creators share their content deliverables, here are a few recommended ways that you can cross-promote your IGC.
OWNED SOCIAL CHANNELS
Influencers will share your brand content on their own social channels, but the amplification of their content doesn't need to stop there. Influencer content that endorses someone's experience with your brand offers a cheaper CPE in paid advertising and often increases a user's decision to learn more by clicking through to your website.
Remember that 92% of consumers reportedly trust recommendations from others on social, even if they are influencers who they do not know, over content created by brands. This statistic highlights the importance of IGC to a brand's social and digital marketing strategy.
DIGITAL CHANNELS
Curated influencer content from people who your consumers trust, repurposed for your website, enhances people's dwell time on your site and increases EDM engagement and click-through. IGC can offer you authentic website, article or blog content that will strengthen consumers trust and subtly highlight the benefit of your brand within your customer's lifestyles.
PAID MEDIA INVESTMENTS
IGC doesn't just generate greater click-through rates in paid social ad units; it also drives higher click-through than brand lead content in digital display, YouTube pre-roll and in-app advertising. Above the line media using influencers in outdoor advertising is also reported to drive greater advertising recall than brand lead content.
EXAMPLE OF REPURPOSED INFLUENCER CONTENT
For a great example of repurposed influencer content, take kiwi videographer Logan Dodds Go Pro Hero6 Instagram post. We have repurposed his post by photoshopping it onto a bus stop sign, giving you an idea of just how efficient Influencer content can be in settings well outside the realms of social media.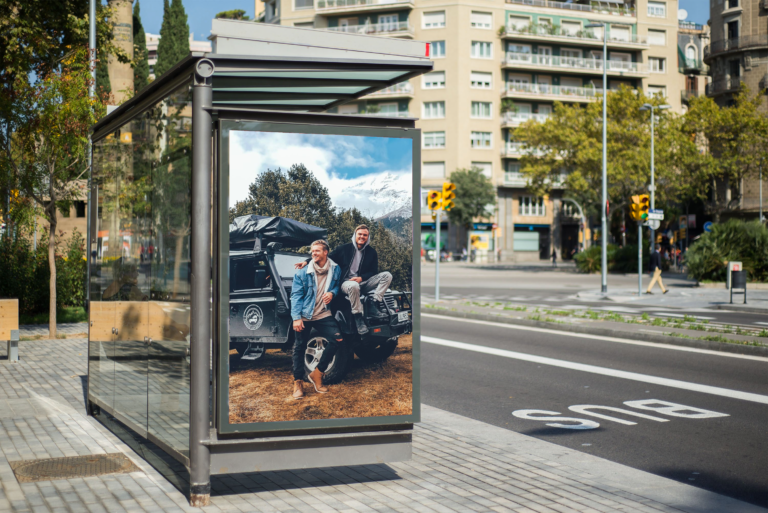 A FEW THINGS TO REMEMBER WHEN REPURPOSING INFLUENCER GENERATED CONTENT
Always give credit, whether that is within your image, messaging or captions.
If you're creating a contract, make sure to include points that address the ownership of content and usage rights. These contracts can be complicated so never assume anything! It's always best to have agreements for this ready to go in advance of content being created & shared where possible.
If you aren't sure about usage, ask. Chances are your influencer will be okay with the repurposing since it doesn't require any more work from their end and offers them added exposure – but keep in mind that many influencers are now professionals, with hugely valuable personal brands, so don't be surprised if they do have an additional price point depending on desired usage and placement.
Last but not least, if you are repurposing influencer content remember to always use content that has performed well. Choose a few Influencers that have had popular posts and repost them where an engaged audience can view them.