Influencer marketing generates 11 times ROI in comparison to traditional marketing, making it well worth the investment for most brands. It's not surprising we've witnessed a massive global increase in the number of brands getting involved in influencer marketing and the amount of marketing budget that has been allocated to influencer marketing as an integral part of the overarching marketing strategy.
The one question that always seems to pop up in meetings, events, and pitches is: How much should I spend on influencer marketing? And, how much campaign spend do I need to ensure my campaign will generate the results I'm looking for?
What to expect to spend:
At The Social Club, the average campaign spend has grown 100% year on year, and by the looks of 2018 so far, it's not slowing down anytime soon! This mainly comes down to brands moving away from testing budgets and dedicating a strong percentage of their digital marketing spend towards influencers.
With 63% of marketers allocating more of their marketing budget to influencer campaigns, it's likely the percentage of total marketing budget will continually grow as the industry grows to an expected $5B-$10B market by 2020.
The number of campaigns a brand has run each year has also been growing, from 2 campaigns per year in 2015 to 7 per year in 2017. Once brands see the results from their influencer campaigns, they start shifting budget across and running larger campaigns more often.
In a 2017 survey by Bloglovin shown below, we can see that 40% of campaigns had a campaign spend higher than $10,000. They also found that a large majority of the lower budget campaigns were smaller campaigns or sub campaigns that ran more frequently (e.g. monthly always on campaigns).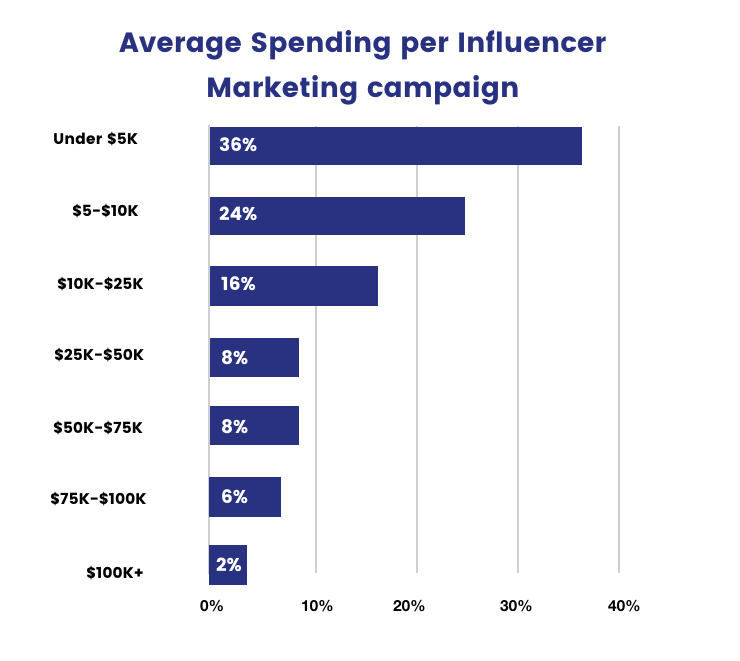 What to spend to see results:
If you're looking to see results, our recommendation for your first influencer campaign spend is 30% of your monthly digital marketing budget. That of course can vary lower or higher depending on your marketing goals and KPIs.
New brands to market and B2C brands tend to put a higher percentage of their digital marketing budget into influencer marketing to build brand awareness and sales, especially for a new product launch. While larger brands often incorporate influencer marketing into their always on budget and align influencer marketing with their above the line campaigns, committing between 15%-50% of their digital marketing budget.
There is a huge opportunity to achieve amazing results with influencer campaigns. Like any form of marketing, the results are always strongest when there is a clear strategy in place for how the campaign will achieve it's KPIs, rather than adding the influencer element on at the last minute. So it is always worth investing the time upfront to work out your strategy, and what you hope to achieve through running an influencer campaign.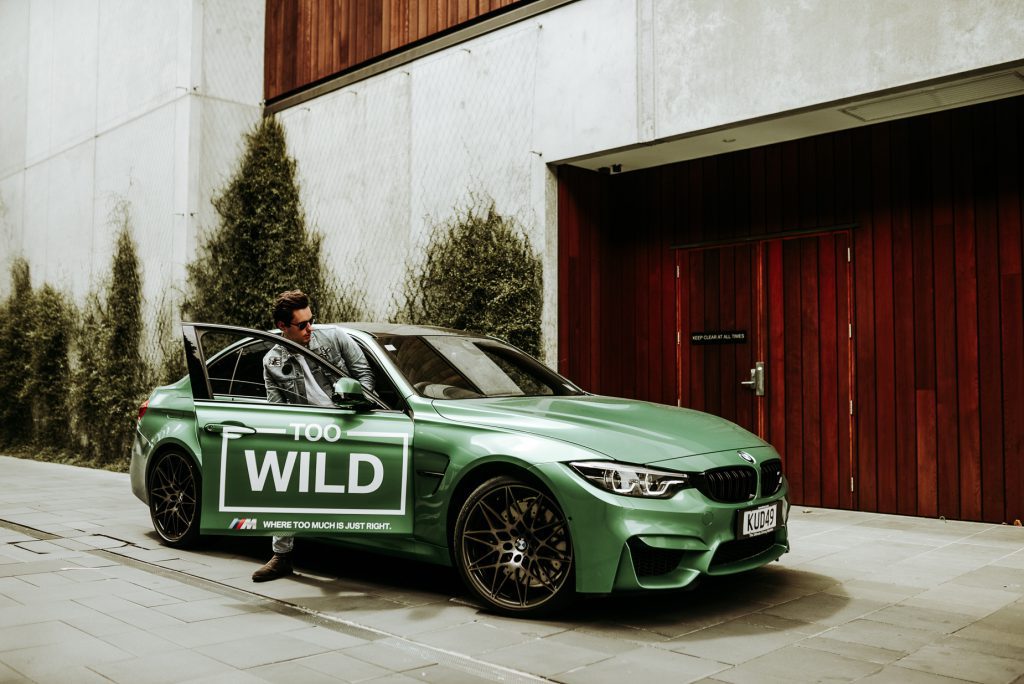 New Zealand in comparison to the world:
The average campaign spend in Europe in 2017 exceeded £50,000, on the back of a year on year increase of 39%. This comes down to territories like Europe and North America having more mature markets than our neck of the woods.
When it comes to the cost of influencers, New Zealand's influencer market is still in it's early growth stages which means that there is a high demand for influencers (especially macro influencers).
Campaign example:
Adairs, a leading homeware retailer recently ran an influencer campaign with a campaign spend that allowed them to collaborate with nine influencers, both macro and micro. The objective for the campaign was to drive sales and increase awareness for their new Autumn Collection. The campaign received epic results with an overall Instagram story viewing percentage of over 15%, which is 3 times the industry average! To see some of the awesome content check out the full case study here.
If you're still unsure about what you should be spending, have a chat to one of our campaign experts and we can help you work out how to get the best results from your budget.