Category: Instagram updates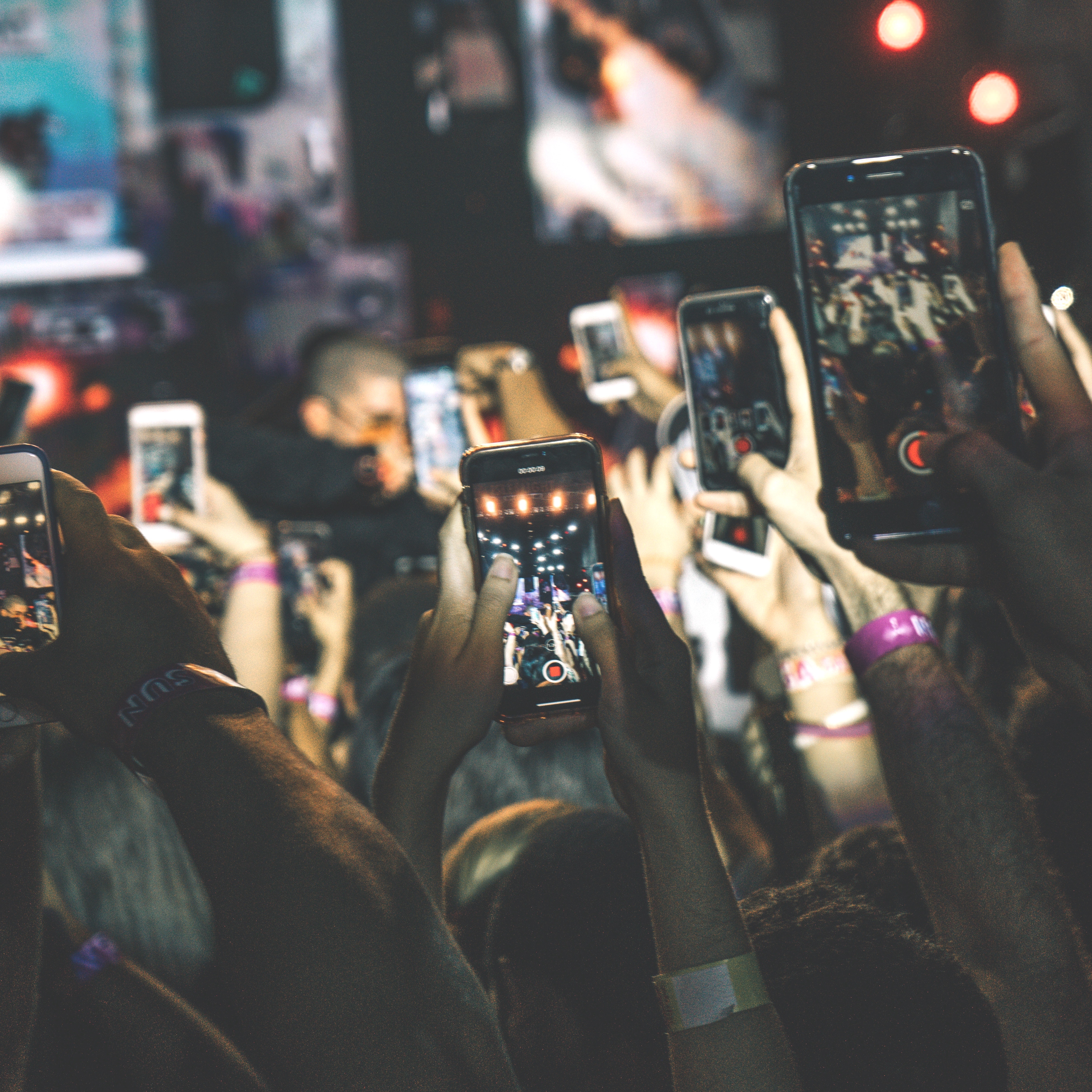 Introducing guest author, Clare Cheyne, from our kiwi compadre Mish Guru.
—
Most marketers on Instagram Stories are missing out on a huge opportunity.
Before we can explain why, let's backtrack for a second.
As marketers, we're storytellers above anything else. We weave narratives that are as meaningful as possible to drive engagement, and to create a mutual understanding with our audience. To build relationships, to forge communities, and to create moments.
Ephemeral content – i.e disappearing stories on Instagram and Snapchat – has allowed us as storytellers to do this better than ever before. We can tell real Stories, and get feedback in real time about what's working.
But most storytellers are missing out on the most important part of the opportunity on Instagram Stories: the data, and what it actually means for your content strategy.
As the space gets more and more crowded with brands, influencers and friends alike, this will be the game changer that separates the brands that keep their audience's attention, and those that get lost in the sea of disappearing Stories.
Because data means nothing until you can tell a Story with it. Swipe Aways and Tap Forwards and Impressions, are, at their core, meaningless until you use them to tell a Story about what's really working – and why.
But Instagram's native analytics only tell half the Story. Here's the other half.
Here you can find a complete breakdown of what Instagram's native analytics really mean, and what the implication is for your content strategy, so you can grab people's attention – and keep it.
Impressions
The total number of times a piece of content has been viewed. This includes multiple views from the same user. Each piece of content in your Story will have a total number of impressions, so you can see where your audience is dropping off. Be aware that drop off rates on impressions are significantly less meaningful than they may be for reach, however. Because reach is defined as the total number of unique views, and an impression can be the same person watching your story over and over again, the drop off and completion rates become less meaningful here. Your total number of views.
Implication for content: Pay attention to your total impressions over time, and see if you can identify patterns for your content here. Are the Stories that get consistently high numbers of impressions a similar length? Are they the ones with 3-5 segments, or is 20 the sweet spot for your audience? Do takeovers work best for you, having a person host the content and guide your audience through the narrative? See the patterns over time and use it to inform your strategy going forward.
Your Impressions versus Reach per Story is also an interesting stat to look at. Here's why: if impressions are significantly higher than reach for the same Story, this means the same people are replaying the Story – meaning your content is engaging enough to hold their attention more than once. Keep an eye on this content and see if there's a way this can be build on in future content strategies.
Reach
The number of unique views a piece of content has received. This only counts one view per user, no matter how many times they've viewed that piece of content. This will show you the total number of unique views over the course of the entire story – your focus here should be on your completion rates, and where people are dropping off. Total number of unique eyeballs.
Implication for content: Because these are unique eyeballs, this should inform your content strategy in two ways: 1. Tracking your reach over the course of several Stories, and 2. Tracking your completion and drop off rates. Pay attention to the Stories that attract the most views, and that maintain those views over the course of the entire Story. Again, look to see where the patterns are – are they the Stories that contain interactive features like games or polls? Is it video or stills that keep people watching more? Are the Stories holding people's attention when they're created in real time, or is it pre-produced, polished content that the people want? Patterns of success here are important for your content and channel strategies.
Taps Forward
How many times people have tapped forward to get to the next segment of your story. The implication here is that your story is not engaging so users are trying to get to the next segment, the segment is too long so they're skipping through, or the entire story is too long, so again they're skipping through. Total number of skip-throughs.
Implication for content: It's not engaging people, or is too long. Look at the Stories that have a high number of taps forward, take a deep breath, and learn from them – this is the stuff you're better off not repeating.
Taps Back
The number of times people have tapped back to view a piece of content again – AKA replays.
The implication here is that they're looking to view a piece of content for a second time because they're either particularly interested in/enjoyed it, or they missed something and didn't catch it the first time. Total number of replays.
Implication for content:  This is usually the engaging stuff that's working if people are taking the time to replay it, so is worth looking into why so you can replicate success. If there's a correlation between replies and taps back, this will also indicate a particularly engaging piece of content. On the flipside, this may also signify that you had too much going on for the viewer to consume in one hit – i.e. your post had too much text to be read within the time limit. Look at your content with a high number of taps back closely, and if it's particularly busy, you may want to consider simplifying things in content going forward.
Exits:
The number of times people have completely left the Storysphere on Instagram from that particular piece of content. They've either gotten sick of watching and left, or clicked through to an external source from a swipe up link. Total number of people who have left the Storysphere.
Implication for content: Exits are not necessarily as much of a negative thing as Swipes Away, as if the piece has a clickable link or @mentions another user, this may indicate engagement with the content that's led them elsewhere. Look for correlations between link clicks/web traffic and exits, and exits on snaps that @mention a user. If neither of these exist on a snap, this may indicate lack of engagement.
Swipes Away:
The number of times a user has swiped through to the next story in their feed.
This means that the user has disengaged and left for the next person's Story. This indicates they're still keen to watch Stories – just not this one. It's essentially a drop off rate, so look at where this is happening in the story – if it's on the last segment, this would just mean they've finished watching. If it's in the middle of the Story, look at the piece and see if there's a pattern of people dropping off on similar types of content over time. Total number of people who have left your Story for another.
Implication for content: The Story is either too long, or the content is not engaging enough to making them stay. Again, take the lessons from these Stories and use them to fuel your content machine going forward – even the stuff that doesn't work is valuable if you know where to look. Caveat here: If it's on the last Snap, it's likely still been an engaging Story.
Replies:
The number of times a piece of content has received a reply from a user. This is when they watch a piece of content, and feel compelled to write a reply to the composer of the Story. Total number of replies.
Implication for content: Replies require a high level of engagement from users, and should therefore be paid close attention to what compelled them to act so you can replicate success. Was it a call to action? Was it just a snap they particularly enjoyed? A reply is high barrier, so this is a really good thing as far as content is concerned.
Mish Guru is a full service storytelling platform for Instagram Stories and Snapchat. Click here for more information on how Mish Guru can help you with your content.
Instagram stories have been great in generating engagement on influencer campaigns. Have a chat to one of our campaign experts to see how influencer can help spread the word in your next campaign.
Introducing the new Instagram Emoji Slider feature.
Instagram has just announced a new interactive story feature called "Emoji Slider." The feature has brought ingenuity and originality to the Instagram platform and taken the Insta poll to a new level. It allows users to express their opinion or answer to a question using an emoji scale. All you have to do is drag the emoji on the scale either left or right, and release it on the point most suited to your answer. Once answered, you're able to see the average response of your fellow mutual followers (much like the original Instagram poll).
With the original Instagram poll, people are given two options to choose between, like yes or no, Rihanna vs Katy Perry, Pizza vs Pasta. Now, people can express exactly how hot 🔥 they thought Rihanna's outfit at the Met Gala was, opposed to whether it was simply hot 🔥 or not ❄️. It allows people to give a far more accurate and personalised answer. The emoji also adds a layer of emotional context and helps brands and influencers gain further insights into their audiences opinions.
To use it, first make sure your Instagram is updated (downloadable in the App Store and Google Play). Upload your pic or video, swipe up and select the scale icon from the sticker tray, just like adding a poll. Write your genius question, pick the relevant emoji you want people to answer with, and post! Now it's up to your friends and followers to decide just how 😍 your homemade nachos look.
We reckon the feature is going to be popular for most Instagram users, especially youths and millennials. But how popular? Well, you can answer that on our emoji slider poll! 
At The Social Club, we're super excited for the new instagram shopping feature and we know many of the brands we work with are too.
Instagram has just launched their new Instagram shopping feature in New Zealand which allows transactions to be made between businesses and users. Instagram now allows brands to have click through tags and shop buttons on their content to take users to their website where they can purchase the featured product.
With 74% of consumers using social media to make purchasing decisions, the new feature takes the entire Instagram user experience to a whole other level. For both consumers and brands, the process becomes far more direct and simplified. Which as a result, makes it easier for brands to accurately track and calculate their ROI.  
Instagram isn't charging for the feature at the moment, since the value for the platform is in the data – gathering information on people's purchasing habits to perform better advertising.
Currently, the feature can be used on any unpaid or organic posts selling physical products e.g clothes, appliances and beauty products. However, it will be interesting to see if the feature expands to include services as well.
For influencers, it's a massive value add as it allows them to send direct traffic to a brands' website seamlessly, removing the pain point of the previously clunky "link in bio". It's also very exciting for us, as it means we can accurately track the campaign performance.
Overseas, some brands have seen rises of between 20 and 60 per cent of their business coming from Instagram Shopping. Now, brands who aren't on Instagram may begin to see the value as they are able to track the success of their content.
If you're interested in giving an influencer campaign a go, you can contact one of our campaign members, or check out our platform – we always love teaching people how successful influencer campaigns can be!
If you'd like to find out a bit more about the new Instagram feature and what it means for brands, check out this article from The NZ Herald, featuring our very own CEO, Georgia McGillivray!